Volkswagen Names GM Switch Fund Head for Its Emissions Cases
by
Ken Feinberg previously nominated by car owners' lawyers

VW facing more than 500 lawsuits over lost value of vehicles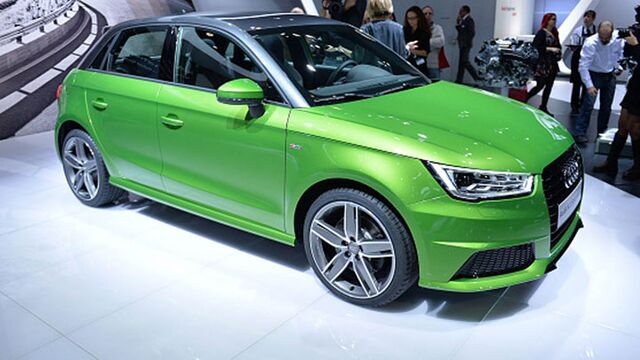 Volkswagen AG's U.S. unit hired attorney Ken Feinberg to design and administer an independent resolution program over claims related to diesel vehicles rigged to cheat emissions tests.
Feinberg, who handled the General Motors Co. ignition-switch settlement fund, "will help to guide us as we move forward to make things right with our customers,'' Michael Horn, chief executive officer of Volkswagen Group of America, said in an e-mailed statement Thursday.
Feinberg will "commence work immediately designing an independent claims process that will meet claimants' needs," according to the statement. He has also handled compensation for victims of the Sept. 11, 2001, terrorist attacks and BP Plc's 2010 Gulf of Mexico spill.
Feinberg earlier had been nominated by plaintiffs' lawyers to oversee a settlement process in consumer lawsuits against the company. Other lawyers and multiple retired judges have also been proposed as candidates to oversee any possible settlements.
Volkswagen is facing more than 500 lawsuits by consumers, including proposed class actions, alleging economic losses tied to the emissions scandal. The lawsuits were combined before one judge in San Francisco federal court last week.
Feinberg will be consulting with the U.S. Environmental Protection Agency and the California Air Resources Board in developing the claims program, the company said.
The consumer lawsuits were set off by the EPA's Sept. 18 announcement that Volkswagen used deceptive software to make some vehicles with diesel engines appear as if they met emissions standards. The cheating software is installed in about 11 million vehicles worldwide, including 482,000 vehicles sold in the U.S.
The lawsuits allege varying claims, including consumer fraud, violations of civil racketeering laws and breach of contract. The consumers are seeking returns of premiums paid for the vehicles, compensation for diminished value and possible return of purchase price, minus depreciation.
Within hours of the EPA announcement, lawyers began filing suits as class actions on behalf of all U.S. vehicle owners alleging violations of state consumer laws. Following reports of additional questionable emissions software in about 85,000 VW, Audi and Porsche cars with 3.0-liter diesel engines in the U.S., additional suits were filed for consumers owning those vehicles.
The claims program will cover the 3.0L vehicles as well as the earlier group, the company said.
The cost of buying back the vehicles exceeds $9.4 billion, according to Bloomberg Intelligence.
The case is In Re: Volkswagen "Clean Diesel" Marketing, Sales Practices and Products Liability Litigation, MDL 2672, U.S. District Court, Northern District of California (San Francisco).
Before it's here, it's on the Bloomberg Terminal.
LEARN MORE