Tom Lee Says Wait for It With 2015 Stock Call Proving Too High
by
The biggest bull on Wall Street says the S&P will reach 2,325

Stocks will rally on an `earnings surprise', weaker dollar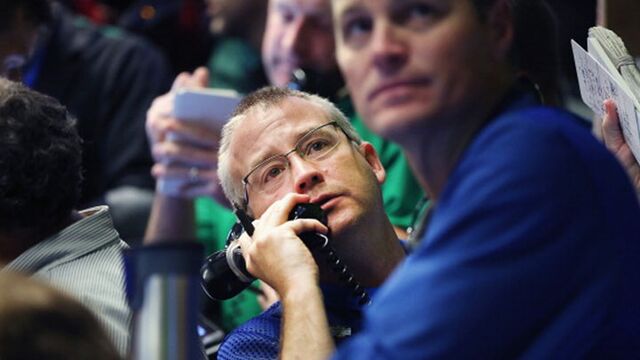 Thomas Lee, the Fundstrat Global Advisors LLC stock forecaster whose bullish equity predictions in 2015 are poised to make him the least-accurate strategist tracked by Bloomberg this year, says time will prove him right.
Barring a 13 percent rally in the Standard & Poor's 500 Index in the next 10 days, Lee's forecast that the S&P 500 would end this year at 2,325 will be the farthest from the mark among 23 Wall Street analysts surveyed by Bloomberg. In other words: for Lee to be right, it will require the biggest monthly advance in stocks since 1987.
That isn't damping his outlook. The co-founder of research firm Fundstrat, who won plaudits in October for sticking to bullish calls before the worst selloff in four years reversed, sees the S&P 500 finishing next year at around 2,325.
"I don't think the bull market's over," New York-based Lee said by phone Wednesday. "We're going to get 2,300 on the S&P 500 and the principal driver will be the opposite of this year: we're going to get an earnings surprise and the upside will come from the potential for the dollar to be flat or potentially weaken." 
Lee's projection is again more optimistic than his peers. Forecasters are much more conservative for 2016 after the S&P 500 tumbled into a market correction and is on track for its worst performance in four years. Out of the 13 other strategists that have made estimates, the average call is for the S&P 500 to end next year at 2,207. That's lower than what they saw in December last year, when they forecast the index would close 2015 at 2,225.
Lee stood by his 2,325 forecast in 2015 even as U.S. equities entered in August their first decline of more than 10 percent in four years. The selloff prompted other bullish analysts to slash their year-end calls. Barry Bannister of Stifel Nicolaus & Co. and RBC Capital Markets LLC's Jonathan Golub lowered their projections in August from 2,350 to no higher than 2,100.
Every 1 percent decline in the U.S. dollar will translate into a $1 in earnings, according to the former JPMorgan Chase & Co. strategist. A strengthening dollar in anticipation of the Federal Reserve raising interest rates for the first time since 2006 weighed on corporate profits in the second and third quarters of 2015.
Lee predicts profit by companies in the S&P 500 will jump 9 percent to $127 a share in 2016. That compares with the average estimate of $123.49 by nine strategists surveyed by Bloomberg.
Before it's here, it's on the Bloomberg Terminal.
LEARN MORE