The Irony of Ending the U.S. Oil Export Ban Is Imports May Rise
by
WTI discount to Brent narrows, making imports more profitable

U.S. imports in week ended Dec. 11 rose to highest since 2013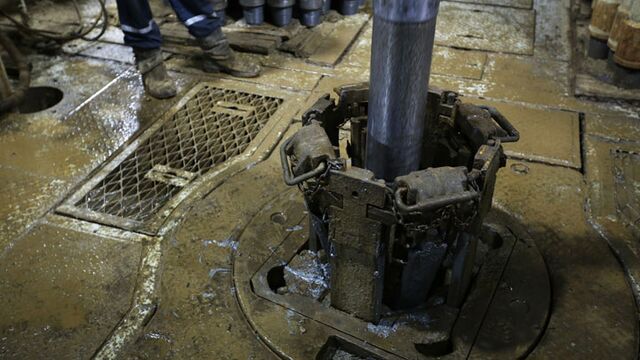 The lifting of the U.S. ban on oil exports might actually make imports more appealing.
By allowing American oil to compete globally, the price for U.S. benchmark West Texas Intermediate crude is inching closer to the international marker Brent, which has traded at a premium for most of the past five years. As the two prices converge, U.S. refiners may seek overseas cargoes priced off Brent if they can buy them cheaper than oil linked to WTI, according to JBC Energy GmbH.

"The spread between Brent and WTI has narrowed so much that crude buyers have started to look for the trade flow that's the cheapest," said Peter Lee, an analyst with BMI Research. "Within the U.S., refiners accustomed to taking domestic grades will see that there are other options out there. This is possibly crude from the Atlantic basin."
WTI for February traded at a discount to Brent of as little as 33 cents on Thursday. The spread between March contracts is even less, at about 5 cents. The gap between the two grades exceeded $27 in 2011.
The U.S. imported 8.31 million barrels of a day of oil in the week ended Dec. 11, the most since September 2013, according to the Energy Information Administration. The White House on Wednesday announced its support for a deal reached by congressional leaders that would end the nation's 40-year restrictions on crude exports and the move is expected to be a boon for trading companies as it will open up a major new market.

The narrowing of the gap between WTI and Brent makes it unlikely that U.S. exports would rise substantially more than now, Julius Walker, a senior energy consultant for JBC said in an e-mail. The current differential between the two benchmarks is more likely to lure Atlantic Basin oils to the U.S., particularly from West Africa, he said.
Brent would need to trade at a premium of $4 to WTI to make U.S. exports viable, according to Virendra Chauhan of Energy Aspects.
Before it's here, it's on the Bloomberg Terminal.
LEARN MORE