The Drug Company CEO That Everyone Loves to Hate ('lol')
by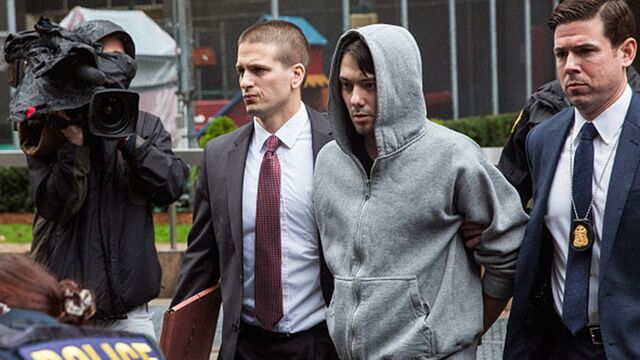 Long before Martin Shkreli was arrested in New York Thursday morning on securities fraud charges, the outspoken, 32-year-old chief executive officer of Turing Pharmaceuticals AG had made himself famous.
At Turing, he bought a decades-old anti-infective drug and in August raised the price to $750 a pill from $13.50, which led the BBC to ask if he was the "most hated man in America."

He also paid $2 million, Bloomberg Businessweek reported, to buy the sole copy of an album from the rap group Wu-Tang Clan, which led to what Shkreli described as a disagreement with RZA, the group's most prominent member, after the drug price increase came to light.
Through it all Shkreli, a serial tweeter, mocked and attacked his critics online and in interviews. Here he is in his own words.
Shkreli, talking about the controversy over Daraprim's price at a December summit in New York hosted by Forbes:
"I probably would have raised the price higher, is probably what I would have done. I think health care prices are inelastic, I could have raised it higher and made more profits for our shareholders, which is my primary duty."
"No one wants to say it, no one's proud of it, but this is a capitalist society, a capitalist system, with capitalist rules, and my investors expect me to maximize profits, not to minimize them, go half, or go 70 percent, but to go to 100 percent of the profit curve we're all taught in MBA class."
On his duty to shareholders when it comes to drug pricing, at the same summit:
"I know that society can't put you in jail for violating fiduciary duty, but the federal government can," he said. "I take the law very seriously—Delaware law is explicit, you must maximize shareholder opportunities."
On his disagreement with Wu-Tang Clan rapper RZA, over the sale to Shkreli of the exclusive album and RZA's subsequent distancing from the transaction, in an Dec. 16 interview with the publication HipHopDX:
"That's not the way I do business. If I hand you $2 million, f---ing show me some respect. At least have the decency to say nothing or 'no comment.' The guy says '…before his business practices came to light.' What the f— does that mean? I f---ing make money. That's what I do. That's why I can f---ing afford a f---ing $2 million album. What do you think I do, make cookies? No, motherf---er. I sell drugs. [Laughs] I felt insulted."
Shkreli, in a Dec. 16 tweet about how Turing keeps out-of-pocket costs for patients low:
"We'll ensure no one is denied our drug or pays >$10 out-of-pocket. It is a fair deal for more research."
To Democratic presidential candidate Hillary Clinton, who in a Nov. 5 tweet criticized Shkreli over Daraprim's price: 
"lol"
'Biogen Inc. CEO George Scangos on Shkreli's claims that he needed to raise the price of Daraprim to fund research: 
"Turing is to a research-based company like a loan shark to a legitimate bank."
Shkreli, on his background and what he was prepared to do as part of his beef with RZA, in a Dec. 16 interview with the publication HipHopDX:
"I'm just getting fed up. If he doesn't think I have the resources to do something, he f---ing doesn't know me. If Ghostface can make people disappear, what the f— do you think I can do? I'll f---ing snap the CD on f---ing TV and not even listen to it if that's what he f---ing wants."
Shkreli, on his past, and how he says he got money back from a previous employee at one of his companies, in a Dec. 16 interview with the publication HipHopDX:
"I've had guns pointed at me," Shkreli said. "I've had tons of that s--t happen. I know that world. Not knee deep, but know it enough to know what it is. I'm definitely the real f---ing deal. This is not a f---ing act. I threatened that f---ing guy and his f---ing kids because he f---ing took $3 million from me and he ended up paying me back."
Shkreli, during an interview with Bloomberg TV about Turing's pricing of Daraprim: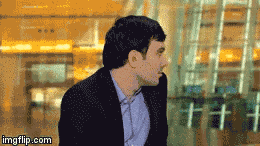 Before it's here, it's on the Bloomberg Terminal.
LEARN MORE