Casino Plunges as Carson Block Names Grocer as Latest Short
by
Stock rose as much as 3.5 percent before Block's call

Rallye, also targeted by Block, reverses earlier gains too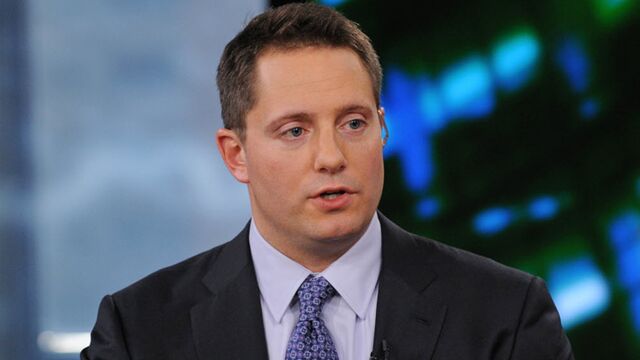 Carson Block is betting against Casino Guichard-Perrachon SA, saying the French supermarket operator is using "financial engineering" to mask a "sharply deteriorating core business." The stock fell the most since October 2008, even after Casino said the allegations are misleading and erroneous.
Block said Casino's debt burden is dangerously high and is only being managed for the short term. The founder of Muddy Waters LLC values the stock at as low as 6.91 euros ($7.50), compared with a close of 48.97 euros Wednesday. He says shares of its biggest shareholder, Rallye SA, are worth close to zero, according to a report by the research firm seen by Bloomberg. Block is also short Rallye's stock and the bonds of both companies.

Casino sank 12 percent in Paris trading, and Rallye plunged 19 percent.
"The financial statements disguise a highly levered business that's had to hollow itself out in order to pay dividends and meet its debt," Block said in a phone interview. "The value to investors is worth a fraction of the current share price, but it's not apparent yet because of the way the company reports its financials."
The allegations are designed "to harm Casino, its employees and its shareholders," Casino said in a statement Thursday. The retailer said it has filed a claim with the French market regulator and that it "reserves the right to exercise its rights before national courts, including criminal courts."
Casino's dividends, largely funded from asset sales, are unsustainable, Block said. The company currently has a payout yield of 7.2 percent, more than double that of members in France's benchmark CAC 40 Index.

Casino surged the most in three years on Wednesday after saying it will sell assets to cut debt by more than 2 billion euros next year. Fitch Ratings affirmed its stable rating on the company the same day. The stock has lost 43 percent this year, while Rallye has tumbled 53 percent.
Block has said European companies are ripe for shorting because of their indebtedness and a lack of shareholder scrutiny, mentioning that investors in the region follow a code that makes it impolite to ask hard questions. His theme for 2016 is shorting "heavily financially engineered companies," a strategy that he has started this year.

In October, Muddy Waters said it was betting against Swedish phone company TeliaSonera AB, questioning the extent of the company's transparency about its Eurasian businesses. He made a bullish call on French holding company Bollore SA in February.
Analysts who rate Casino's stock are far more bullish than Block. Their average target price for the shares is 56.10 euros and only three of them recommend selling the shares, while nine suggest buying and 13 have hold ratings, according to data compiled by Bloomberg. After the release of Muddy Waters' report, JPMorgan Chase & Co. called Casino a buying opportunity, while Sanford C. Bernstein said Block's analysis didn't break any new ground.
In September, Rallye attracted the attention of credit analysts at Tullett Prebon, who said the holding company was at risk of violating a covenant on its bank debt if Casino kept falling. Rallye disputed that assertion and the brokerage reversed course, saying the company was protected against a decline in Casino shares by its credit line, and that the commentary from Rallye was "reassuring."
Before it's here, it's on the Bloomberg Terminal.
LEARN MORE