Putin Praises `Absolute Leader' Trump as Colorful, Talented Guy
by and
President's remarks came after three-hour news conference

Putin said he welcomes Trump's plan for deeper Russia ties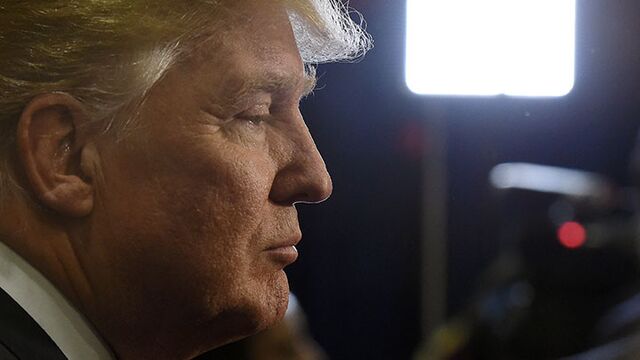 President Vladimir Putin hailed Donald Trump as the "absolute leader" in the U.S. presidential contest, praising the candidate's talk about building a deeper relationship with Russia.
The Republican candidate is "a very colorful character and talented," Putin said after concluding his three-hour annual press conference in Moscow.
"He's the absolute leader in the presidential race," Putin said Thursday, in remarks first reported by the Interfax news service. "He's said that he wants to move to a new level of ties, closer and deeper ties with Russia. How couldn't we welcome that? Of course we welcome it."
Putin dodged a question about the abusive language and combative ploys that Trump uses to stay atop the polls, saying "it's not our place to judge his work."
Russia is ready to work with any new U.S. president and willing to develop cooperation between the countries, Putin said during the news conference.
During the past two years, relations between the U.S. and Russia have degenerated to their worst since the Cold War amid Putin's support for separatists in Ukraine, Russian accusations of NATO encroachment and disagreements over resolving Syria's civil war. Russian and U.S. officials meet Friday in New York as part of international talks on Syria.
Before it's here, it's on the Bloomberg Terminal.
LEARN MORE