Mobileye Gains After Musk Affirms Business Ties With Tesla
by
Musk considered replacing Mobileye, according to Bloomberg

Mobileye shares down 36% from peak amid shorteller reports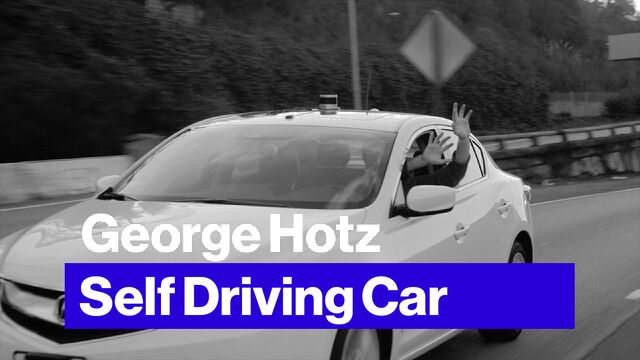 Shares of Mobileye NV rose in New York after Tesla Motors Inc. affirmed its business relationship with the company, disputing a Bloomberg Businessweek report suggesting Musk was considering replacing the Israeli maker of driverless car software with a rival technology.
Mobileye rose 1.2 percent to $40.34 at 3:15 p.m. in New York, after tumbling 7.2 percent yesterday, the biggest drop in three months. The shares' rally this year has been wiped out by shortsellers -- they are down less than 1 percent year-to-date. Tesla shares rose 0.3 percent to $232.20.
A 26-year-old hacker named George Hotz, who became famous for hacking Apple Inc.'s iPhone as a teenager, has developed his own driverless car technology in his garage by using deep learning and artificial intelligence, Bloomberg Businessweek reported in a Dec. 16 article. Musk at one point offered Hotz a "multimillion-dollar bonus" if he could produce technology that would allow him to discontinue using Mobileye, which supplies the on-board chips and software for Tesla's autopilot feature, according to the article.
Musk claimed the Bloomberg Businessweek story was "inaccurate," on his Twitter account Thursday morning, and posted a company statement reaffirming Tesla's use of Mobileye's technology.
Nonsense Claims
"We think it is extremely unlikely that a single person or even a small company that lacks extensive engineering validation capability will be able to produce an autonomous driving system that can be deployed to production vehicles," Tesla wrote in the statement. "Going forward, we will continue to use the most advanced component technologies, such as MobilEye's vision chip, in our vehicles."
Mobileye shares have tumbled 36 percent from a peak of $64.14 in August as shortsellers attacked the company. Short interest rose to 21 percent of outstanding shares on Wednesday, near a record high, according to Markit, a London-based research firm. Shortseller Citron Research called Mobileye its "Short of the Year" for 2016 in a note yesterday following the Bloomberg Businessweek report.
Mobileye co-founder and Chief Technology Officer Professor Amnon Shashua called Hotz's claims "nonsense" in an e-mailed comment to Bloomberg.
"To think that one person working in a garage is going to make an autonomous car is beyond the capacity of common sense," Shashua wrote. "What was reported in the article is an achievement that any student of mine can do in less than 6 months - nothing special about it."
Before it's here, it's on the Bloomberg Terminal.
LEARN MORE