German-U.S. Yield Spread Shows Growing Chasm Between Fed and ECB
by
Fed increases interest rates for first time since 2006

German two-year note yields below zero since August 2014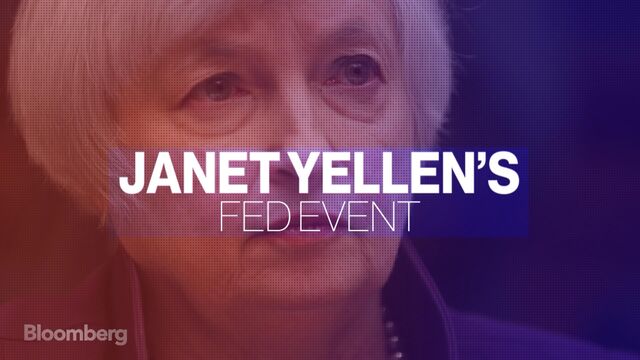 While the bond market largely weathered the Federal Reserve's first interest-rate increase in almost a decade, the yield difference between German and U.S. notes serves as a stark reminder of the diverging paths of two of the world's major central banks.
In the wake of the Fed's decision, the yield on U.S. two-year notes climbed above 1 percent for the first time since 2010. German two-year yields, in contrast, haven't been above zero since August 2014, and the securities currently yield minus 0.35 percent. Euro-area government bonds rose Thursday, with benchmark German 10-year bunds advancing for the first time in four days, as the Fed said the pace of further U.S. rate increases would be gradual.

The yield difference has widened as the Fed and European Central Bank move in opposite policy directions. Earlier this month, the ECB boosted its stimulus program by cutting the deposit rate and extending its asset-purchase program by at least six months. While the measures announced on Dec. 3 fell short of the expectations of some investors, they signaled an extension of accommodative monetary policy until at least March 2017.
"This cements the idea that policy will be divergent," said Elwin de Groot, a senior market economist at Rabobank International in Utrecht, Netherlands. "Even on a modest rate hike path" the Fed is still tightening policy while the ECB is easing and "that should be sufficient to cause a further widening" in shorter-termed rate differentials, he said.
Fed Outlook
In a press conference after the decision on Wednesday, Fed Chair Janet Yellen said that the U.S. economy is performing again, thus warranting a 25 basis-point increase in rates, but the pace of further policy tightening will be measured to keep the recovery on track.
The yield spread between German two-year notes and their U.S. peers was little changed at 133 basis points Thursday, about four basis points from the highest level since 2006, based on closing prices.
German 10-year bund yields dropped eight basis points, or 0.08 percentage point, to 0.60 percent as of 4:24 p.m. London time, leaving the spread versus similar-maturity Treasuries at 164 basis points. Germany's 1 percent bond due in August 2025 rose 0.72, or 7.20 euros per 1,000-euro ($1,082) face amount, to 103.72.
Yields on similar-maturity French bonds fell seven basis points to 0.94 percent, while those on Italy's 10-year securities declined seven basis points to 1.63 percent.
Before it's here, it's on the Bloomberg Terminal.
LEARN MORE