Loonie, Aussie, Kiwi All Plunge on Commodity Drop, Fed Rate Rise
by
Canada's dollar falls the most since July to an 11-year low

Bloomberg Commodity Index tumbles for sixth straight day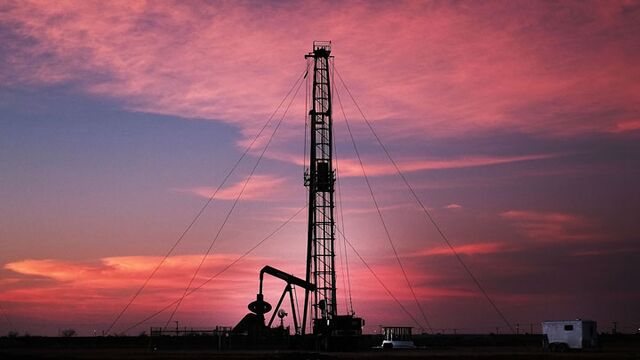 Currencies of nations linked to commodity exports tumbled as crude oil reached almost its lowest level since February 2009, one day after the Federal Reserve's decision to boost interest rates.
The Canadian dollar has tumbled 17 percent this year amid a rout in oil, Canada's second-largest export. The dollars of Australia and New Zealand tumbled more than one percent Thursday as a measure of raw materials prices fell to a 1999 low.
Exporting nations have been hurt as commodity prices have fallen 27 percent this year, the most since 2008, as a glut in supply meets slowing demand for raw materials amid patchy global economic growth. With the Fed seeking to increase borrowing costs, investors are finding fewer opportunities outside the U.S.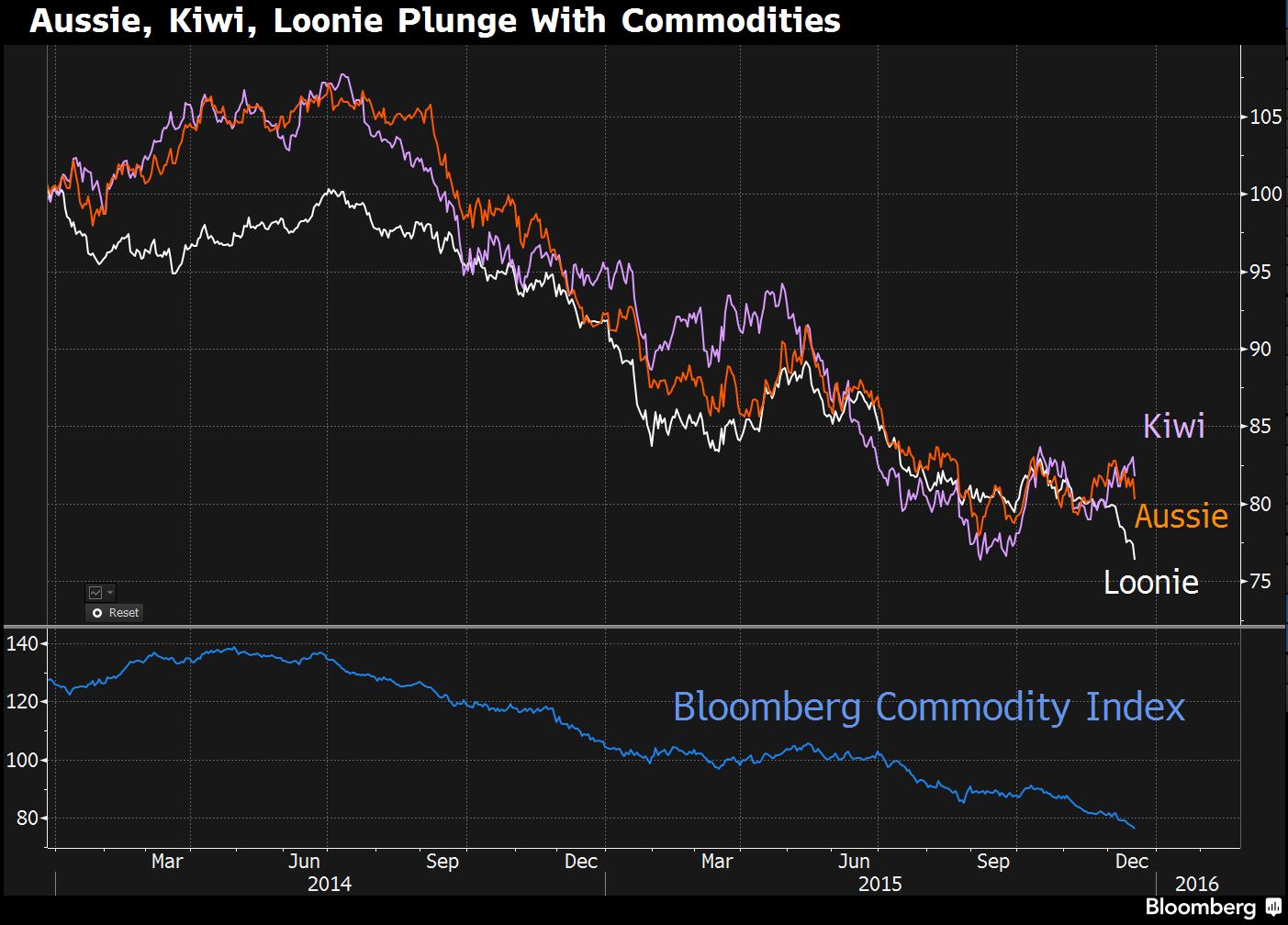 "The adjustment has gone a long way in some currencies such as the Canadian dollar, but has some far more room to go in the kiwi, while in Australia there is still some downside partly as it trades as a proxy for the region." Said Sebastien Galy, director of foreign-exchange strategy at Deutsche Bank AG. "Oil now trades below its average marginal cost of production in Canada, while the past oil shock continues to rumble through the economy. "
The Canadian dollar weakened 1.1 percent, the most since October, to C$1.3937 at 5 p.m. in New York, reaching an 11-year low. The Australian dollar fell 1.4 percent to 71.29 U.S. cents, while the New Zealand dollar declined 1.4 percent to 67.01 U.S. cents.
Crude oil fell below $35 a barrel in New York a day after the U.S. central bank raised its key interest rate target by 0.25 percentage point.
"With the lurch lower in oil prices, we were anticipating C$1.40 by the end of Q1, but we might get C$1.40 later this afternoon," said Daragh Maher, New York-based head of U.S. foreign-exchange strategy at HSBC Holdings Plc. "One of the difficulties you have at the moment is that liquidity is so thin it doesn't take much flow to go through to suddenly prompt quite a big move."
The U.S. interest-rate move begins a period of monetary-policy divergence between Canada and its biggest trading partner, after the Bank of Canada cut its benchmark rate twice this year to boost economic growth. U.S. two-year government note yields exceeded similar-maturity Canadian debt by 0.46 percentage point, the most since 2007.
Before it's here, it's on the Bloomberg Terminal.
LEARN MORE