BlackRock's Fink Says U.S. Lucky to Grow 2% as Oil Prices Slump
by
Fink says equities may be flat in 2016; high yield 'squishy'

Europe's economy will surprise on the upside as spending rises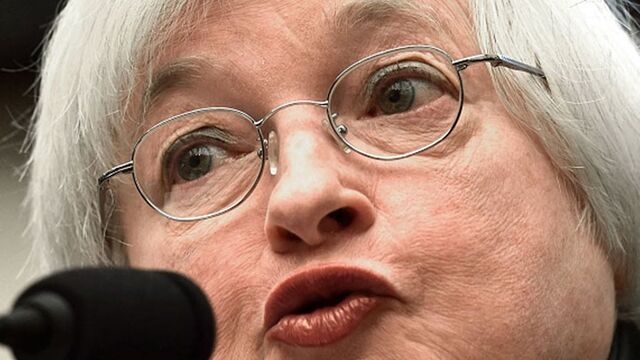 Laurence D. Fink, chairman of BlackRock Inc., said falling energy prices and a stronger dollar are weighing on the U.S. economy, which will be lucky to see 2 percent growth in 2016.
"The economy is decelerating," he said in a television interview on "Bloomberg <GO>" with Erik Schatzker, Stephanie Ruhle and David Westin. Farmers are "getting killed" by the rise in the dollar, and oil may fall below $35 a barrel, said Fink, who runs the world's largest asset manager.
High-yield debt has bounced back this week from a selloff sparked by Third Avenue Management's surprise move to halt redemptions in its credit fund. Fink said the high yield market will remain "squishy" over the next six months as a result of the energy slump. Equities may be flat next year, he said.
"I don't think we've seen the bottom of energy," Fink said. "We need an old-fashioned blow-off."
Fink praised Federal Reserve Chair Janet Yellen after policy makers yesterday raised interest rates for the first time in almost a decade. Her remarks were "not too hot, not too cold," he said. "I think she nailed every answer very well. What she gave the market is clarity."
The Standard & Poor's 500 Index is down 1.1 percent to 2049.85 at 11:30 a.m. in New York. The index closed 1.5 percent higher on Wednesday after the Fed announcement.
Fink said the U.S. will avoid recession unless China slows more rapidly than expected. In Europe, Fink said government spending, including more on national security in France, will stimulate growth.
"The U.S. is going to surprise us modestly on the downside," he said, while in Europe, economic growth will "surprise on the upside."
Before it's here, it's on the Bloomberg Terminal.
LEARN MORE