Volkswagen to Stop Making Top-End Phaeton Sedan in March
Elisabeth Behrmann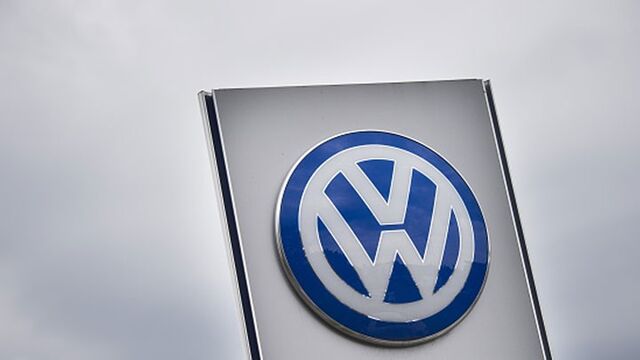 Volkswagen AG will stop making its top-of-the-line Phaeton sedan by the end of March, ending a pet project of former Chairman Ferdinand Piech that failed to establish a presence in luxury cars in more than a decade.
The glass-walled plant in Dresden, Germany, that assembles the Phaeton will be renovated to potentially broaden out the production to other Volkswagen models, with the project taking about a year, Carsten Krebs, a spokesman at the factory, said Wednesday by phone.
VW decided in October to redesign the Phaeton as an all-electric car amid a cutback in investment plans stemming from the potential cost of an emissions-cheating scandal involving other models. While the new Phaeton version was further delayed "somewhat" last month, VW reiterated in a statement Wednesday its support for the Dresden site and a plan for a new electric model to be produced there.
The company, hit by its worst scandal after admitting three months ago to cheating on diesel-emissions standards, is slowly emerging from that crisis. The Wolfsburg, Germany-based manufacturer said Wednesday that it has regulatory approval for its plan to fix 8.5 million vehicles in Europe, which make up the bulk of the 11 million vehicles affected worldwide.
Lucrative Market
The Phaeton, currently priced at 89,650 euros ($98,100), was introduced in 2002 and was Volkswagen's attempt to push into the lucrative market for luxury sedans, a niche firmly occupied by the Mercedes-Benz S-Class and the BMW 7-Series. While Volkswagen's Audi marque managed to gain some traction in the segment with its A8, the Phaeton never caught on. Only about 4,000 of the car were made last year, out of the 6.16 million vehicles that the namesake VW brand produced.
Most Dresden plant workers will be shifted to Volkswagen's plant in Zwickau during the reconstruction, the company said. The Phaeton facility is situated in the historic center of Dresden and took a novel approach to car assembly, with white-gloved workers putting together the vehicles and buyers given the opportunity to watch the making of their car.
(Updates with company comment in third paragraph.)
Before it's here, it's on the Bloomberg Terminal.
LEARN MORE