Oil Traders Set to Pounce as U.S. Prepares to Lift Export Ban
by
Traders from Mercuria to Vitol to profit from U.S. oil flows

Biggest traders expanded U.S. operations ahead of ban ending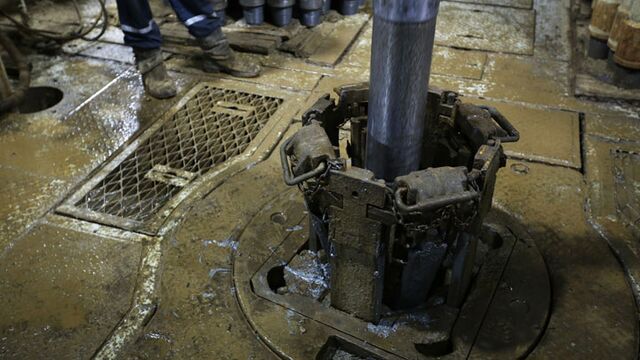 Collapsing crude prices, whipsaw volatility and the ability to store and sell oil forward for delivery at higher future prices made 2015 a banner year for the world's biggest traders.
Now things could get even better.
The proposed lifting of the 40-year-old U.S. ban on crude exports will be a boon for trading houses as it will open a major new market and create a host of opportunities for the companies that buy, ship, store, blend and sell oil around the world.
"Oil traders will love it," Olivier Jakob, managing director of industry consultant Petromatrix GmbH in Zug, Switzerland, said in an interview on Wednesday. "It means those flows will be accessible to everybody and traders can apply their expertise to benefit."
Shale oil production has already transformed the U.S. market and in response, the largest independent trading houses, from Vitol Group and Trafigura Pte Ltd. to Mercuria Energy Group Ltd., have been bulking up their trading desks and investing in ports, pipelines and export facilities. Some, including Vitol and Trafigura, are already exporting lightly refined crude oil known as condensate under special licenses.
Significant Opportunity
"It provides a bunch of new trading opportunities and it is also a market with lots of access to capital," Jakob said. "For the traders, it is a very significant new development and opportunity for them."
West African crude bound for Latin America, for example, could be replaced with U.S. oil, reducing shipping costs, said Jakob.
Mercuria, one of the world's five-biggest independent oil traders, has added staff and traders in the U.S. after buying the bulk of JPMorgan Chase & Co.'s physical commodities business for $800 million last year. Mercuria's Houston office now rivals its home base of Geneva in staff size. The company owns 15 percent of the 210,000 barrel-per-day Greens Port rail terminal project on the Houston ship channel.
"The lifting of the export ban will enable us to seize upon all the attributes of that facility," Matt Lauer, a Geneva-based spokesman for Mercuria, said in an interview. "Open markets are a good thing for this company."
Discount Narrows
In response to news that Congress agreed on a plan to lift the four-decade oil ban, the price discount of U.S. West Texas Intermediate crude to the global marker Brent narrowed to the smallest in 11 months. Still, the U.S. remains a net importer of oil even as it increases the amount of energy it produces from renewable sources such as wind and solar power.
Trafigura, the third-largest independent oil trader, reported record oil and petroleum product trading volumes of more than 3 million barrels a day this year as gross profit from the unit doubled to $1.7 billion, the highest in the company's 22-year history, it said Monday.
Trafigura holds a 20 percent stake in Corpus Christi Texas port after selling the rest for $860 million in September 2014. The company said that month it had applied to U.S. authorities to export lightly refined condensate.
The U.S. already permits some crude shipments overseas, primarily to Canada. The U.S. exported about 500,000 barrels a day in October, a 22 percent increase from September, according to the latest information from the Commerce Department's Census Bureau.
Limits on U.S. crude exports would be lifted immediately, according to a bill released early Wednesday by the House Appropriations Committee. The change would allow the president to impose restrictions on exports for national-security reasons and in case of a shortage. The House plans to vote Thursday, Representative John Kline, a Minnesota Republican, said after meeting with fellow party members.
Before it's here, it's on the Bloomberg Terminal.
LEARN MORE