Investors Leaving the Worst Behind in This Junk-Bond Rally
by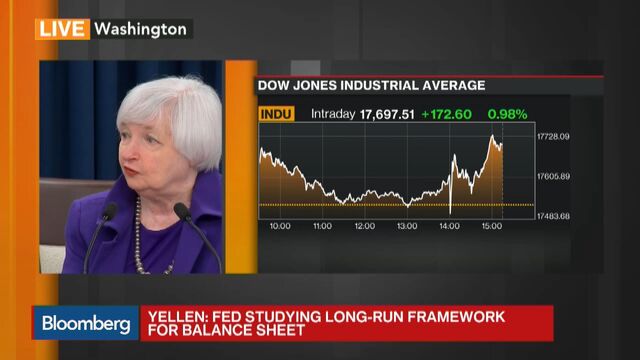 As investors start to tip-toe back into the junk bond market they're making one thing clear -- being high-yielding isn't good enough.
After the worst selloff since 2011, the U.S. junk bond market is rallying for the third straight day. But appetite for the riskiest speculative-grade borrowers is showing no signs of recovery with the yield premium that investors demand to own the lowest-rated junk bonds instead of top-tier ones widening to levels not seen since 2009.

"Weakness has come from the lowest-rated tiers of the high-yield market but has infected the broader market," said Anthony Valeri, an investment strategist at LPL Financial. "The high-yield bond market offers good value at current prices for suitable long-term investors."
Investors are spurning the riskiest borrowers as the lowest oil prices in six years weighs on energy debt. The junk-bond market will post its first annual loss since 2008 and that has triggered redemptions from junk bond funds. Lucidus Capital Partners said Monday it liquidated its entire portfolio and plans to return $900 million to clients next month. Funds run by Third Avenue Management and Stone Lion Capital Partners have halted cash redemptions as investor demand drained their liquid assets.
Losses of 15 percent in the riskiest part of the market this year are on pace for the poorest performance since 2008 and the third-worst year on record, according to Bank of America Merrill Lynch Indexes. Yields on securities rated CCC+ or lower have surged to more than 18 percent from a record-low 8.7 percent in June 2014.
Even so, the risk premium on the Markit CDX North American High Yield Index, a credit-default swaps benchmark tied to the debt of 100 speculative-grade companies, fell 6.427 basis points to 484.52 basis points at 12:45 p.m. in New York.
While defaults are expected to rise, outside the commodity industry, they're still at half of their historical average. For some investors this presents an opportunity to buy.
"Fundamentals aren't that bad," Mike Buchanan, deputy chief investment officer at Western Asset Management, said in a Bloomberg Television interview Tuesday. The value that exists in high yield for the long-term investor is in the higher-quality names, he said.
Before it's here, it's on the Bloomberg Terminal.
LEARN MORE