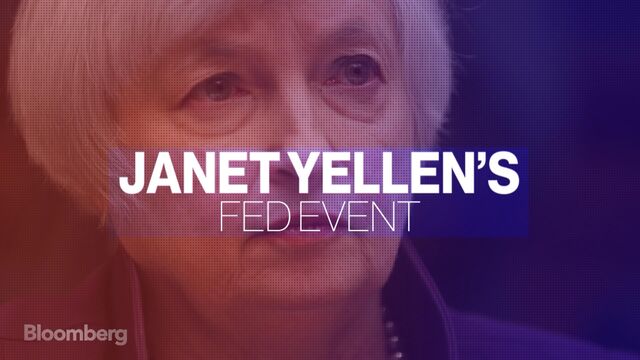 The Federal Reserve just raised its benchmark interest rate for the first time since 2006, an event market participants and economists have been breathlessly speculating over for months.
But what does such a seemingly small move mean for the average American? Fed Chair Janet Yellen spelled it out in a press conference following the central bank's decision.
The economy looks better
"The first thing that Americans should realize is that the Fed's decision today reflects our confidence in the U.S. economy," Yellen said in the press conference. "While things may be uneven across regions of the country and different industrial sectors, we see an economy that is on a path of sustainable improvement."
The economy is expected to grow 2.5 percent this year, according to economists surveyed by Bloomberg. While that pales in comparison to the salad days of the late 1990s, it would tie for the fastest pace since 2006.

Outside of the drilling and mining sectors, "business investment has posted solid gains," Yellen said. Meanwhile, weakness in U.S. exports — a symptom of shaky global growth and an appreciating dollar — "has been offset by solid expansion of domestic spending."
It's becoming easier to get a job
The economy has put 2.3 million people on U.S. payrolls this year alone, unemployment is at a more than seven-year low and there are signs that wage pressure may also be accumulating. The Fed cited the pace of labor-market improvement in the statement accompanying its decision to raise rates, and Yellen reiterated that at the press conference.
"We believe we have seen substantial improvement in labor market conditions," Yellen said. She said she hoped Americans will take the Fed's decision as one that signals that "job market prospects will be good."
That's not to say Yellen thinks there's no room for improvement. Low labor-force participation and the elevated number of people working part time who would prefer longer hours both indicate weakness that isn't being reflected in the low jobless rate. 
There will be changes in borrowing costs
"There are some consumer borrowing rates, I think credit card rates, that are linked to short-term rates that might move up slightly," Yellen said at the press conference. Some corporate loans that are tied to the prime rate, which is the interest that commercial banks say they charge their best customers, will also probably adjust, she said.
Indeed, Wells Fargo & Co. said just 12 minutes after the Fed decision that it would be increasing its prime rate to 3.5 percent from 3.25 percent.
Conversely, loans that are linked to longer-term interest rates are unlikely to move very much, Yellen said. That's thanks in large part to the Fed's insistence that economic conditions will warrant only gradual rate increases.
"The hiking cycle will probably be very unusual, very shallow and very gradual," said Thomas Costerg, a senior U.S. economist at Standard Chartered Bank in New York. "That should help to cap the long end of the curve and therefore the 30-year mortgage rate."
Before it's here, it's on the Bloomberg Terminal.
LEARN MORE