Hong Kong's Banks, Awash in Money, May Ignore Fed's Cue on Rates
by
Interbank funds reached record HK$426 billion last month

Federal policymakers to decide on rate increase this week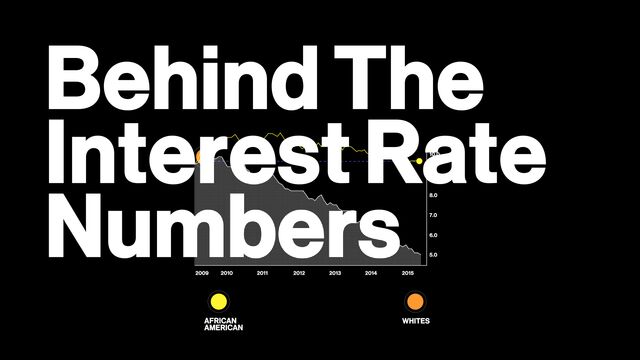 Hong Kong's lenders are awash with near-record levels of interbank funds, giving them scope to resist the immediate need to pass on any interest-rate increase by the city's de facto central bank and the U.S. Federal Reserve this week.
China's yuan devaluation in August helped drive the aggregate balance of funds in Hong Kong's banking system to HK$426 billion ($55 billion) on Nov. 4, the highest level since at least 1997. While that measure had fallen to HK$391 billion as of Tuesday, Australia & New Zealand Banking Group Ltd. estimates that's more than enough for banks including HSBC Holdings Plc to conduct day-to-day lending operations until early next year before they have to react to higher interbank funding costs.

That gives the banks leeway to avoid boosting rates at a time when China's slowing economy is hurting corporate credit growth, and more onerous home-loan requirements in Hong Kong are curbing mortgages. The finance industry is monitoring this week's Fed policy meeting for what is widely expected to be the U.S. central bank's first rate increase since 2006 -- a move likely to be echoed soon after by the Hong Kong Monetary Authority.
"The strong liquidity now will keep banks from raising rates anytime soon," said Ryan Lam, Hong Kong-based head of research at Shanghai Commercial Bank Ltd. "There will only be room for the banks to raise rates when the balance is tight, however, it's not likely to happen for the time being because loan demand is rather weak."
Gareth Hewett, a Hong Kong-based spokesman for HSBC, declined to comment ahead of any decision by the Fed. For rival Standard Chartered Plc, a spokeswoman in Hong Kong said the bank "believes there is no imminence" for lenders to adjust their prime rates should the U.S. central bank boost its borrowing costs.
China Loans
Total outstanding loans declined for a fourth straight month in October to HK$7.48 trillion, according to HKMA data. Loan growth for 2015 may match or be weaker than the 6.6 percent annualized increase achieved from January to August, HKMA Chief Executive Norman Chan said in October. That's almost half 2014's 12.7 percent expansion.
Hang Seng Bank Ltd., a HSBC unit, said in August it's cautious on the outlook for China's credit environment. Hong Kong banks' mainland-related loans represented almost 16 percent of total assets by the end of June, according to a report by the HKMA in September.
Meanwhile, mortgage approvals in October dropped 19 percent from a month earlier, the fourth straight decline, HKMA data show. Amid stricter regulations and slowing demand, main mortgage lenders BOC Hong Kong Holdings Ltd., HSBC and Hang Seng Bank face competition from developers such as Cheung Kong Property Holdings Ltd. that offer their own financing and stamp-tax rebates.

Lenders are "are under pressure to keep mortgage rates low," said Raymond Yeung, an ANZ economist in Hong Kong. "Banks aren't only facing competition from their peers, but also from developers and money lenders."
Yuan Devaluation
Hong Kong's aggregate balance represents the funding available in the interbank system for settling transactions among the banks themselves or with the HKMA. That balance swelled by HK$96 billion since Sept. 1 after China's currency devaluation sparked conversions of yuan into Hong Kong dollars. That in turn prompted the HKMA to buy U.S. dollars to protect the city's exchange-rate system, which is linked to the greenback and Fed monetary policy.
The higher liquidity dragged the three-month Hong Kong Interbank Offered Rate down to a one-year low of 0.37 percent on Nov. 25, data from the city's Treasury Markets Association show. The rate was at 0.39 percent on Wednesday.
Banks have enough funding to delay rate increases for two to three months, according to UOB-Kay Hian Holdings Ltd. analyst Edmond Law. They will still have to raise their rates at some point as the aggregate balance falls amid outflows of capital from the city into U.S. dollars after the Fed's lift-off begins, he said. HSBC's best lending rate was last cut by 25 basis points in November 2008 to its current level of 5 percent.
"They will eventually have to increase their interest rates," said Law, who's based in Hong Kong. "It's only a matter of time."
Before it's here, it's on the Bloomberg Terminal.
LEARN MORE