Goldman Sachs: Junk Bond Spreads Are at Recession Levels
ZIRP has sheltered the U.S. economy from imminent damage
by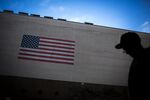 Liftoff by the Federal Reserve "comes at an awkward time for U.S. credit markets," writes Charles Himmelberg, chief credit strategist at Goldman Sachs.
That's because high-yield credit spreads are flashing a warning sign, rising to levels that have been historically consistent with a U.S. recession:

Goldman chalks up the weakness in credit to the carnage in the commodity complex, generally soft top-line growth, and fears of vanishing liquidity (which can prove to be a self-fulfilling prophecy). In the wake of the redemption freeze at one of Third Avenue's funds, many weak hands will continue to flee high yield, said Himmelberg. Buyers at insurance companies as well as endowment and pension funds will replace them, but this rotation won't happen overnight.
More importantly, the beatings in high yield will continue until the oil price stabilizes.
"In our view, oil prices remain the epicenter of both credit risk and credit risk sentiment," the strategist wrote.
Widening junk bond spreads can often herald rising defaults — and the drop-off in activity and employment associated with a wave of such events is indicative of a recession.
But this episode of exploding high-yield spreads is different in that it does not portend an imminent downturn in U.S. activity, according to Goldman. The transmission mechanism, or channel by which weakness in this asset class would infect the real economy, has been somewhat clogged — a somewhat welcome legacy of U.S. central bank policy.
Looking solely at the stock of debt on corporate America's balance sheet, one might reach the opposite conclusion. Corporate leverage is at its highest level in a decade, a seemingly immense potential vulnerability for the economy.
"It is true that corporate leverage has risen over the past 4-5 years to levels that have not prevailed since the 1990s but, absent elevated recession risk, this does not justify current spread levels," wrote Himmelberg.
Low interest rates mean that servicing this stock of debt isn't overly onerous. Interest coverage ratios — or how many times over a company's earnings before interest and taxes could service their debt — are still well above pre-recession levels, though not as stellar as they have been in recent years.
"And even if rates rise much faster than we anticipate, these low long-term rates are locked in, and debt maturities over the next few years are unusually low due to the high pace of refinancing activity over the past several years," the strategist added.
Though the impending end of ZIRP and fresh weakness in commodities might be the proximate cause of the current acute softness in high yield, the longevity of the low interest rate environment limits the scope for damage done to the real economy.
The flip side of this, however, is that it makes the destruction of capacity in oversupplied sectors (namely, commodities) that much more difficult to achieve. A tenuous equilibrium, to be sure.
The pain will be contained to these energy and materials sectors, Goldman suggests. Any broader reduction in access to credit will ultimately support the asset class as the market will not be forced to digest more supply from new issues, and further down the road, refinancing activity.
As such, elevated high-yield spreads aren't a sufficient cause to halt the U.S. economy's forward progress, concludes Goldman.
"For the broader economy, while developments in credit markets bear close monitoring, we do not yet see a case for a more far-reaching credit crunch," asserts Economist Zach Pandl.
Pandl expects Janet Yellen to give a nod to the stress in credit markets at the press conference immediately following Wednesday's rate statement.
Before it's here, it's on the Bloomberg Terminal.
LEARN MORE