Factory Production in U.S. Stagnates on Less Output of Durables
by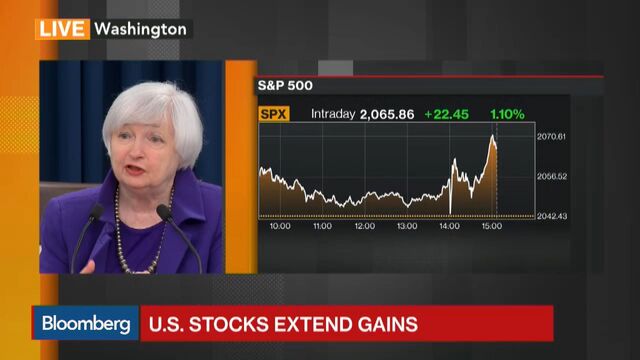 Manufacturing in the U.S. stagnated in November, held back by less production of durable goods such as automobiles and metals that reflects weak global demand.
The unchanged reading in factory output followed a 0.3 percent October gain that was softer than previously reported, data from the Federal Reserve showed Wednesday. Warmer weather led to the biggest slump in utility output in more than eight years, pushing down total industrial production by the most since March 2012.
Production has floundered this year as dollar appreciation and weaker overseas economies damped demand for U.S.-made goods and as oil producers cut back on new investment. Stronger home construction and resilient consumer spending are making up for the malaise in manufacturing, helping assure Fed policy makers that the economy can tolerate higher interest rates.
Manufacturing is "the weakest sector of the economy right now -- it's getting hit by the strong dollar, lower energy prices, and now by the weather," said Aneta Markowska, chief U.S. economist at Societe Generale in New York. Factory output "ultimately is 12 percent of GDP, so the question is what will happen to the other 88 percent. There, the news is still pretty good."
Housing Starts
Another report Wednesday showed new-home construction rebounded in November, led by gains in single-family dwellings that signal the residential real estate industry will continue to support growth in the world's largest economy. Housing starts climbed 10.5 percent to a 1.17 million annualized rate from a 1.06 million pace in October, figures from the Commerce Department showed. Work began on the most stand-alone houses since January 2008, and permits for similar projects reached an eight-year high.
November manufacturing output, which accounts for about 12 percent of the economy, matched the Bloomberg survey median. October factory production was previously reported as a 0.4 percent gain. Compared with a year earlier, manufacturing rose 0.9 percent, the weakest since February 2014.

Total industrial production, which includes factories, mines and power plants, dropped 0.6 percent, weaker than the median forecast of a 0.2 percent decrease. October was revised to a 0.4 percent decline from a previously reported 0.2 percent drop.
Capacity utilization, which measures the amount of a plant that is in use, decreased to a two-year low of 77 percent in November from 77.5 percent the prior month.
Utility Output
Warmer-than-usual temperatures in November depressed utility output by 4.3 percent, the most since March 2007, after a 2.8 percent drop in October. Thirty-two states in the eastern half of the country posted temperatures that were much warmer than average, according to the National Oceanic and Atmospheric Administration.
Mining production, including oil drilling, declined 1.1 percent in November after a 2.4 percent decrease. Oil and gas well drilling dropped 4 percent.
Factory output of all durable goods decreased 0.2 percent in November. Motor vehicles and parts production fell 1 percent, while output of primary metals decreased 2.8 percent. Factory output excluding autos and parts rose 0.1 percent.
Dollar appreciation has remained a headwind for U.S. factories as it makes their products more expensive overseas. The trade-weighted dollar rose last week to its highest in more than 12 years.
Before it's here, it's on the Bloomberg Terminal.
LEARN MORE