EU Parliament Set for Panel of Inquiry Into VW's Test Cheating
by
Assembly's leadership gives green light for committee

Full Parliament to vote on panel's mandate on Thursday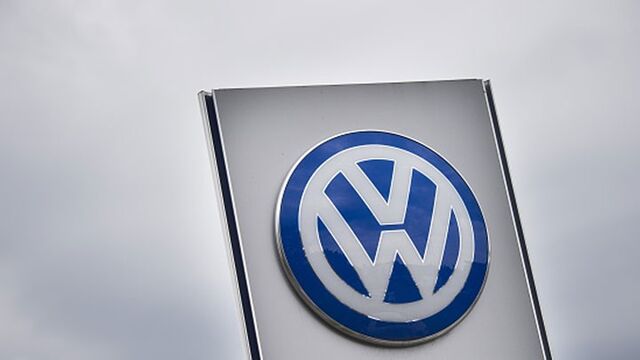 The European Parliament's leadership cleared the way for a committee of inquiry into Volkswagen AG's deception on car-pollution tests, a step that will keep the political spotlight on the German carmaker as it seeks to regain consumer trust.
The panel to be created by the European Union assembly will assess the possible failure of regulators across the 28-nation EU to enforce the bloc's legislation meant to limit emissions of smog-causing nitrogen oxides. The inquiry committee will have no power to impose sanctions, focusing instead on collecting information and drawing up recommendations.
The political leaders in the EU Parliament gave the green light on Wednesday in Strasbourg, France, for the establishment of the panel. The full 751-seat assembly is due to vote on the committee's draft mandate on Thursday.
Volkswagen caused a political uproar in September by admitting to having fitted diesel engines with software to cheat U.S. checks on NOx emissions. The deception, which prompted German authorities to order an EU-wide recall of 8.5 million Volkswagen vehicles, is politically thorny in Europe because more than half the cars in the region are powered by diesel and many member countries have struggled to meet clean-air goals meant to reduce human sicknesses and premature deaths.
As its inquiry committee gets underway, the EU Parliament is preparing to give its verdict next month on a regulatory matter related to car pollution: a plan approved by EU governments to gauge auto emissions of NOx under real driving conditions starting in September 2017 because of evidence that discharges on the road are 400 percent to 500 percent higher than in laboratories. Earlier this week, the Parliament's environment committee recommended that the full assembly reject the plan as too weak.
Before it's here, it's on the Bloomberg Terminal.
LEARN MORE