Esteves's Attorneys Say Billionaire Was Jailed for Being Rich
by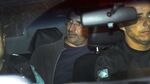 Andre Esteves's attorneys requested his release from a Rio de Janeiro jail and said the billionaire was only arrested in a corruption case because he's one of the wealthiest people in Brazil.
"It's often said -- and it's true -- that the Brazilian penal system is socially selective, biased against the poorest," lawyers for Esteves, the former chairman and chief executive officer of Grupo BTG Pactual SA, said in court documents filed this month with Brazil's supreme court. "But sometimes it's the reverse. It's what's happening in the case of this defendant, who's in jail because he is rich."
Esteves was arrested Nov. 25 on suspicion he tried to obstruct a nationwide corruption probe involving Brazil's state-owned oil company, Petroleo Brasileiro SA. He's previously denied the allegations through his attorneys.
The 47-year-old financier, with a net worth of $1.6 billion, is being detained in a unit of the notorious Bangu penitentiary complex on the edge of Rio.
Esteves's attorneys presented arguments for his release, and cited police searches that they say didn't turn up proof to support allegations that he had obtained documents related to a plea deal by a former Petrobras executive.
Before it's here, it's on the Bloomberg Terminal.
LEARN MORE