China Has Something to Tell OPEC: Oil Prices Have Fallen Too Far
Bloomberg News
Decision to suspend fuel cuts puts $38 floor under oil prices

OPEC effectively abandoned crude production quota on Dec. 4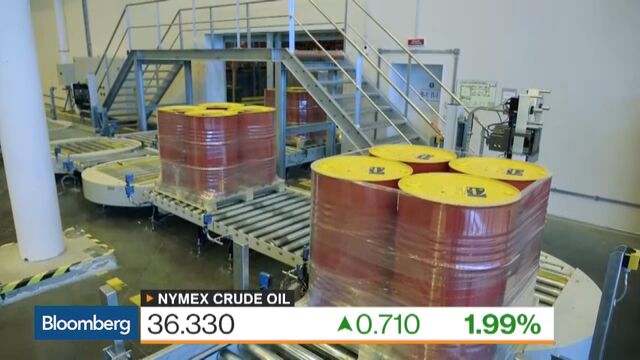 The world's biggest energy consumer may have a message for OPEC.
China's decision to suspend fuel price cuts as crude continues its decline is sending a signal to the Organization of Petroleum Exporting Countries that prices are too low, according to a report from Sanford C. Bernstein & Co. The move gives oil a price floor around $38, according to the analysis.
"China's decision to not cut refined product (gasoline, diesel) prices is a first," analysts including Neil Beveridge wrote in the report. The move "sends a signal to OPEC that its largest customer (China) believes that oil prices are too cheap."
China, the world's second-biggest oil consumer, said it will suspend fuel price cuts while crude continues to fall in order to slow consumption growth and trim automobile emissions. Gasoline demand in the country increased 10.4 percent in the first 10 months of the year from the same period of 2014, according to the Paris-based International Energy Agency.
OPEC raised crude production to the highest in more than three years in November and scrapped its output ceiling at a Dec. 4 meeting as it pressed on with a strategy to protect market share and pressure competing producers. Brent crude, a benchmark for most of the world's oil, has fallen about 14 percent this month.
"OPEC's strategy of pushing prices lower is to increase demand and reduce non-OPEC supply growth," the analysts wrote in the report. China is now signaling to OPEC members "that pricing is now too low and they will gain incrementally less in terms of demand growth from further cuts in prices."
— With assistance by Jing Yang
Before it's here, it's on the Bloomberg Terminal.
LEARN MORE