Canadian Pacific, Ackman Take Case to Norfolk Investors
by and
Harrison suggests that a proxy battle may be looming

`If this is going to be a street fight, so be it,' CEO says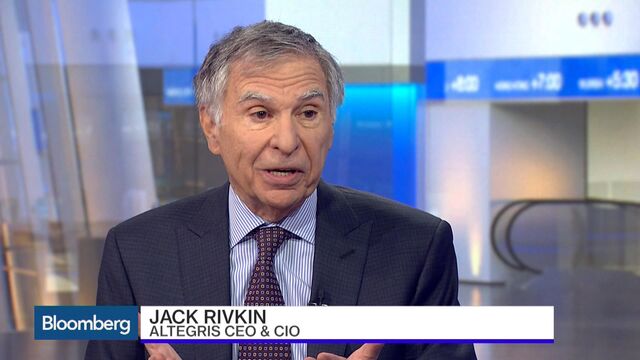 Canadian Pacific Railway Ltd. and its activist backer Bill Ackman appealed directly to Norfolk Southern Corp.'s shareholders, urging them to support a sweetened takeover offer or risk getting nothing.
Hunter Harrison, Canadian Pacific's chief executive officer, said he has no qualms about taking its revised bid to a proxy fight if the U.S. company's shareholders support the deal against the wishes of the Norfolk Southern board.
"If this is going to be a street fight, so be it," Harrison said Wednesday on a conference call.
Canadian Pacific's proposal now includes a contingent-value right that provides Norfolk Southern investors an extra payout of as much as $25 a share, or an additional value of up to $3.4 billion, on top of the existing cash-and-stock offer that values Norfolk Southern at about $27 billion.

Harrison, 71, said he believes a proxy fight is likely if Norfolk Southern's management and board continue to refuse to discuss a takeover. He wants to create a transcontinental carrier by merging Canada's second-largest railroad with the No. 2 operator in the eastern U.S. The combination would create the third-largest North American railway by revenue.
"Guys who are holding out for CP to come up with a much higher cash offer or share offer probably are going to be disappointed," said David Vernon, an analyst with Sanford C. Bernstein. "It certainly sounds like this is a very fair offer from their perspective."
Shareholders' Hands
Harrison appealed directly to Norfolk Southern's shareholders Wednesday.
"If they're not going to come to the table and they're not going to talk, and they're not going to enter a dialogue with us, then the only way it's going to happen is if you show support for this transaction," he said on the call. "If you don't want it to happen, all you have to do is tell us. It's up to you."
Ackman urged investors to do the math and make their opinions known to Norfolk Southern's board and its lead director. The revised proposal is as good as it gets short of anything that might come out of a negotiation, he said.
"Hunter's done. OK? I got that message from him," Ackman said on the call.
Ackman said the entrenched board and management at Norfolk Southern were similar to the one at Canadian Pacific before his Pershing Square Capital Management led a proxy battle there in 2012 that eventually saw Harrison installed as CEO. 
Resolution Urged
The simplest way for Norfolk Southern shareholders to support the takeover bid would be to push for a resolution at the next general meeting saying that the board should engage with Canadian Pacific, Ackman said. Proxy material for Norfolk Southern's annual meeting next year would have to be submitted by Feb. 14, he said.
"The more aggressive way, of course, is for a shareholder to propose a replacement slate of directors," Ackman said.
Norfolk Southern said in a statement it would consider the latest proposal. Canadian Pacific's offers have twice been rebuffed by the board, which called the original offers "grossly inadequate." The Norfolk, Virginia-based railway said it believes the merger and the voting trust proposed by Canadian Pacific won't be approved by regulators. It said the latest bid fails to address those risks and the "uncertainties inherent in the proposed combination."
If Canadian Pacific is confident the proposed trust would be approved by regulators, it could apply for a preliminary ruling to eliminate any uncertainty, Norfolk Southern said.
Ackman said Canadian Pacific wouldn't take the trust to regulators until there's an agreement.
"When you're in a position to apply for a trust, you apply for a trust, they evaluate it and they give you an answer. They're not in the business of speculating potential transactions," he said.
Norfolk Southern fell 1.4 percent to close at $89.79 in New York. Canadian Pacific gained 3.2 percent to C$177.08 in Toronto.
Harrison said the pursuit of Norfolk Southern, and CSX last year, was the result of investors urging Canadian Pacific to pursue a merger with another railway to increase the target's efficiency. Harrison said that after being rebuffed by CSX, it was his understanding that the Jacksonville, Florida-based railway has since put itself in play.

Ackman brushed off the possibility another railway might swoop in with a rival bid for Norfolk. Last week, the executive chairman of Warren Buffett's Burlington Northern Santa Fe, Matt Rose, said his railroad wouldn't sit on the sidelines of any consolidation in the industry and may consider its own offer for Norfolk Southern, or rival CSX Corp.
Ackman said he didn't believe Buffett would be willing to put BNSF into a trust, as Canadian Pacific has proposed, during the regulatory review period. Nor would Buffett put forth a candidate like Harrison that could streamline the operations of Norfolk Southern in the interim, he said.
He said the only currency BNSF has is cash.
"Mr. Buffett has plenty of cash, but he's not known for overpaying," Ackman said. "The way you get to the big values here is by owning the combined company and participating in the value creation over the next several years. That's not something you can get in a BNSF transaction."
In addition to the contingent-value right, the rest of the new proposal was similar to last week's revised offer of $32.86 in cash and 0.451 shares in the combined company. 
Ackman said the CVR is essentially an insurance policy if the merged railroad's shares fall below $175 at maturity. It offers significant value "unless we're right," he said.
Cash Payment
The CVR would entitle holders to receive a cash payment from Canadian Pacific equal to the difference between the combined company's average share price during the six month period ending Oct. 20, 2017, and $175 a share, up to a maximum of $25, assuming the merger is approved, the company said.
Ackman said he believes the stock price of the combined company will be higher than $200 by the time the CVR matures, in part, because of the efficiency Harrison would introduce at Norfolk Southern after taking over as CEO of that railway as proposed.
If that's the case, nothing would need to be paid out, he noted.
Before it's here, it's on the Bloomberg Terminal.
LEARN MORE