Argentina to Devalue Peso, Remove Currency Controls Thursday
by
Finance Minister Prat-Gay announces end of currency controls

Government expects $15b-$25b in four weeks to defend peso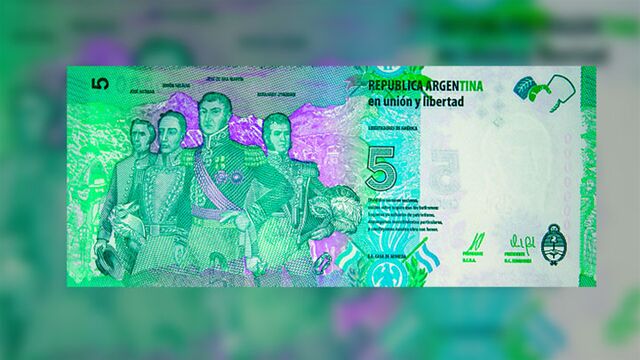 Argentina scrapped most of its currency controls and will allow the peso to start trading freely Thursday, orchestrating a devaluation that fulfills a key component of President Mauricio Macri's campaign pledge to free up the sputtering economy and lure investment.
Finance Minister Alfonso Prat-Gay indicated he anticipates the peso could plunge by about 30 percent -- which is the gap between the official exchange rate and a parallel rate known as the blue-chip swap -- when markets open on Thursday in Buenos Aires. The central bank is ready to intervene should declines in the peso spiral out of control, Prat-Gay said at a press conference. In addition, the government expects between $15 billion and $25 billion in inflows over the next month to bolster reserves.

Individuals will be able to purchase up to $2 million a month and importers who have outstanding debts with the central bank will be offered a bond or a timetable to settle the arrears estimated at $5 billion, he said. Argentina's markets closed before the government's announcement.
"We said that we were going to lift currency controls when the conditions were right and today the conditions are right," Prat-Gay said. "Currency controls managed to kill the supply of dollars and didn't stop demand."
The peso closed at 9.8 per dollar in the tightly controlled official market on Wednesday. In the blue-chip swap market, where investors often turn to move money in and out of the country, it ended the day at 14.02. Traders in non-deliverable forwards expect the exchange rate to depreciate to 16 against the dollar in three months and 17.45 in six months, according to data compiled by Bloomberg.
The unwinding of currency controls is one of the biggest hurdles Macri's government faces as it tries to improve the economy's competitiveness, lure investment and rebuild foreign reserves from a nine-year low. Macri has removed export taxes on most crops to encourage farmers to empty grain storage bags and bring dollars into the central bank. Argentina has reached an agreement with grain exporters for them to bring in about $400 million a day for the next three weeks, Prat-Gay said.
At the same time, the government is working on a loan of more than $5 billion from a group of international banks that will be ready in 10 days and pay an interest rate of about 7 percent, Prat-Gay said. The financing will be arranged in the local market and shouldn't violate U.S. court orders that currently prevent Argentina from servicing its foreign law debt due to a dispute with holdout creditors, Finance Secretary Luis Caputo said at the news conference.
The central bank will convert part of the $11 billion-worth of yuan from a currency swap with China into dollars to boost liquidity in reserves, Prat-Gay said.
A devaluation of the exchange rate may also fuel inflation already running at 24 percent annually and spark social discontent. International reserves have tumbled to $24.2 billion, the lowest since 2006, due to debt payments and intervention to maintain the crawling peg.

"It's not a process devoid of risk but there's also significant risk in doing this in several installments," said Alberto Ramos, the chief Latin America economist at Goldman Sachs Group Inc. in New York. "The economy is weak and therefore it's a more risky proposition than in other places, but it's unavoidable."
The central bank on Tuesday raised yields on its shortest-maturity notes to as high as 38 percent in the first weekly auction overseen by Governor Federico Sturzenegger. Higher rates may stoke demand for peso assets and limit the slide in reserves ahead of the devaluation.
With currency controls abolished, trading volume in the peso is likely to increase, said Ezequiel Aguirre, a currency strategist at Bank of America Corp. The central bank will looks to curtail volatility through intervention, he said.
The peso will weaken to 15 per dollar, causing inflation to accelerate to as fast as 47 percent in the first half of 2016, Barclays' analysts Pilar Tavella and Sebastian Vargas wrote in a report Wednesday.
Devaluing the peso will provoke farmers to sell crops they have been holding back, said Andres Alcaraz, spokesman for grain and oilseed exporter group Ciara-Cec. The tax agency, AFIP, estimates that as much as $11.4 billion of soy, corn and wheat are being held by farmers waiting for better conditions to sell.
"What's important now are the fiscal announcements they'll make and greater detail on the inflows they're negotiating with banks abroad," said Bank of America's Aguirre. "This is just the beginning."
Before it's here, it's on the Bloomberg Terminal.
LEARN MORE