Unemployment Spike Worst-Case Scenario for Canada Housing: Rudin
by
Potential domino effect may lead to defaults, price declines

Foreign investors offer diversification as well as risk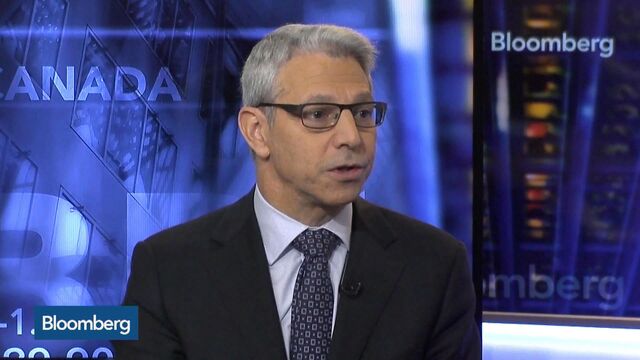 The potential domino effect from a spike in unemployment is the worst-case scenario for Canada's hot housing market, according to the country's top regulator.
"The most severe scenario would be a severe disruption to employment, which then interrupts the ability of borrowers to stay current on their mortgages, combined with a resulting decline in the value of the collateral," Jeremy Rudin, head of the Office of the Superintendent of Financial Institutions said in an interview with Danielle Bochove on Bloomberg TV Canada. "The more severe that decline is in prices, the more severe the scenario will be."
OSFI, which oversees federal banks and insurers, announced Friday that it's seeking to raise the amount of capital that lenders hold to back residential mortgages as part of a package of measures from the government and regulators designed to rein in surging prices in Vancouver and Toronto. OSFI is also seeking to ensure banks are verifying mortgage documentation properly.
"What we're concerned about is the losses the lenders might have to be able to absorb," Rudin said. "That depends on the rate of income difficulty that borrowers have, and also what happens to the collateral, what happens to the prices. So it's largely the extent of the price decline that is the biggest issue. What causes it? We need to be ready for a variety of causes that might lead to a significant price decline."
There are upsides and downsides to foreign investment in Canada's housing market, Rudin said.
"Two arguments can be made: one is if you have sources of income that are largely outside of Canada, you've got some diversification there in the support for the housing prices and it ought to be stabilizing," Rudin said. "But there's no question that it introduces an additional element. There's an exposure to events outside of Canada that wouldn't otherwise be there."
Rudin said getting more information from the country's banks on investment from foreigners would be ideal, but it isn't a panacea for being able to forecast future risks.
"We have to be realistic what we can successfully forecast with information," Rudin said.
Before it's here, it's on the Bloomberg Terminal.
LEARN MORE