Third Avenue, Stone Lion Capital Spark Memories of '08: Analysis
'Contagion' is back on the worry list
by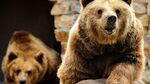 The events of recent days surrounding the redemption freeze from Third Avenue's Focused Credit Fund and Stone Lion Capital's suspension of redemptions from its $400 million credit hedge fund, both just days before the U.S. Federal Reserve may raise interest rates for the first time in almost a decade, could create a perfect storm for risk assets over year-end, Bloomberg strategist Simon Ballard writes.
Restricting high-yield exchange traded fund (ETF) redemptions, in order to stem recent investor outflows could be likened to BNP Paribas and Bear Stearns freezing redemptions on their respective credit hedge funds back in 2008. These moves by BNP and Bear Stearns at the time were subsequently seen by many as having marked the beginning of the Global Financial Crisis, after it led to paralysis of money markets and triggered widespread risk aversion.
Moreover, the current Third Avenue and Stone Lion Capital news comes at a time of already elevated market volatility and investor unease due to the recent commodity and energy price selloff. All of this may combine to damp any aspirations of a risk asset "Santa rally" as we head into year-end.

There also appears to be increasing concern about the risk of contagion from the aforementioned fund closures, with subsequent market illiquidity and volatility now also being exacerbated by the current regulatory environment where banks are deploying less capital than ever before. As a result, banks are now unlikely to be able to absorb excess liquidity from sustained risk asset redemptions, should market sentiment deteriorate sharply again, which could create a negative self-fulfilling prophecy.
The Third Avenue and Stone Lion Capital news flow may also help to highlight the extent to which retail investors have chased outsized returns in a low rate environment, but also how solid fundamental due diligence must be a key factor of any investment strategy. Investors may also soon come to realize that the risk profile of high-yield credit ETFs does not necessarily align itself with the daily liquidity guarantees that those same funds are supposed to offer retail investors. Such structural weakness may only become apparent during times of market stress and investor risk aversion.
Reduced risk asset market liquidity around year-end and ahead of the Federal Open Market Committee decision on Wednesday may magnify the short-term price reaction seen in the corporate credit space. Thoughts may turn to trying to capitalize on value opportunities among wider high yield bond spreads, but the natural short-term focus of investors is likely to be skewed more toward capital preservation, with a preference for increased cash allocations.
Note: Simon Ballard is a credit strategist who writes for Bloomberg. The observations he makes are his own and are not intended as investment advice.
Before it's here, it's on the Bloomberg Terminal.
LEARN MORE