Oil Shock Means Longer Canada Interest-Rate Divergence With U.S.
by and
Poloz to remain on hold even as Federal Reserve tightens

Gap is forecast to reach the highest in at least a decade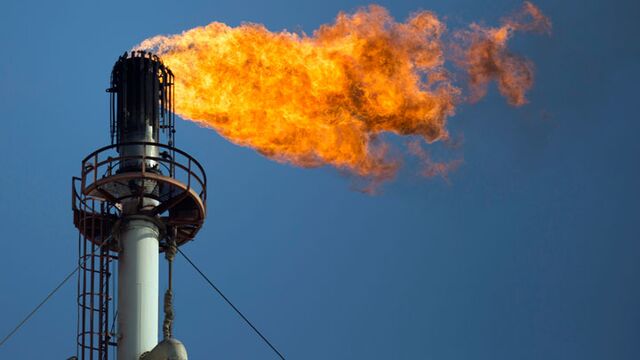 Collapsing oil prices mean the divergence between Canadian and U.S. benchmark interest rates may be deep and long.
Almost all of the economists in a Bloomberg survey this month are predicting Bank of Canada Governor Stephen Poloz will resist following the Federal Reserve's tightening steps and hold interest rates steady next year, in a rare break between the two central banks.
The survey forecasts Poloz will keep his benchmark 0.5 percent rate unchanged until at least 2017 as prices plunge for oil, copper and other commodities that Canada produces. That contrasts with the U.S., where a strengthening economy is expected to lead to the first rate increase in almost a decade on Wednesday.
"We can sum up in a single word why the Canadian economy is struggling mightily and the U.S. economy is chugging along, and that one word is oil," said Doug Porter, chief economist at BMO Capital Markets in Toronto. "The plunge in oil and other commodity prices, it's a severe dampener in the Canadian economy and is neutral to arguably positive to the U.S. And from that the interest rate divergence flows almost directly."
The tightening will bring U.S. rates to at least a decade high relative to Canadian levels, the surveys suggest, giving a short-term edge for holders of Canadian debt . Canadian sovereign bonds have outperformed the U.S. this year by the most since 2009, with year-to-date gains of 3.5 percent compared with 1.6 percent for U.S. Treasuries.

Rate Hike
Just about everyone is predicting the Fed will hike by a quarter point, ending a seven-year era of near-zero rates. The rate is expected to rise gradually over the next 18 months, with the current 0.25 percent upper bound rate projected at 1.75 percent by the second quarter of 2017, according to a survey by Bloomberg. Economists are split on whether the first rate increase in Canada will come in the first quarter of 2017 or in the second quarter.
That means U.S. rates are expected to rise to between 75 basis points and 100 basis points above the Bank of Canada's benchmark rate , the surveys suggest, with the gap persisting to well into 2018.
It would mark the biggest U.S. rate advantage since the mid-2000s when the Fed raced to crush a housing bubble with a string of 17 interest-rate increases that Canadian policy makers were initially unwilling to match. The U.S. Fed rate was 1 percentage point above the Canadian benchmark rate between August 2005 and July 2007. After the gap widened to 100 basis points, the Bank of Canada matched the final seven Fed rate increases of that stretch.
The biggest U.S. rate advantage came in 1997 when U.S. Fed rates rose to 2.5 percentage points above Canadian rates. The Canadian benchmark is currently 25 basis points higher than the top of the U.S. range.
Forecast Spreads
Economists don't see the coming gap between Canadian and U.S. rates to be short-lived. The spread between two-year U.S. and Canadian government rates is expected to gradually rise and reach a more than decade high of 0.82 percentage points in the first half of 2017, the surveys found. Since two-year bond spreads typically signal changes in official interest rates, economists expect divergence to persist beyond the forecast horizon at least into 2018.
The spread between U.S. and Canadian 10-year bonds is projected to widen to 86 basis points, the highest in data going back to 1989, the surveys suggest.
Policy divergence rarely happens. The border nations are the world's largest two-way trading partners, with the U.S. accounting for 75 percent of Canada's exports. No other Group of Seven nation's monetary policy is more closely aligned to the Fed.
"Initially it's good, if the spread does widen out further from here you'd rather be in Canadian bonds," said Scott DiMaggio, head of Canadian investments at New York-based AB, the money manager also known as AllianceBernstein Holding LP, which manages $250 billion in fixed income. "But then at some level the U.S. market is going to look attractive. It's going to offer a lot more yield."
Oil Impact
DiMaggio said he's waiting for that tipping point and estimates once the spread between U.S. and Canadian 10-year bonds reaches about 80 or 85 basis points in favor of the U.S., from around 76 now, he would start moving money from Canadian into U.S. bonds.
Much will depend on oil, the decline of which is having a widespread impact on a Canadian economy that is on pace to underperform U.S. growth by the most since the 1990s. U.S. growth will be on average 0.77 percentage points higher between 2015 and 2017, the surveys show.  While Canada's economy underperformed for four consecutive years between 2003 and 2006, the discrepancy was smaller.
Before it's here, it's on the Bloomberg Terminal.
LEARN MORE