'Chinese Shock' Would Suppress Global Rates, Trade, Fitch Says
Bloomberg News
Growth of 2.3% in China would rock emerging markets, bonds

Shock 'would have far-reaching implications for global growth'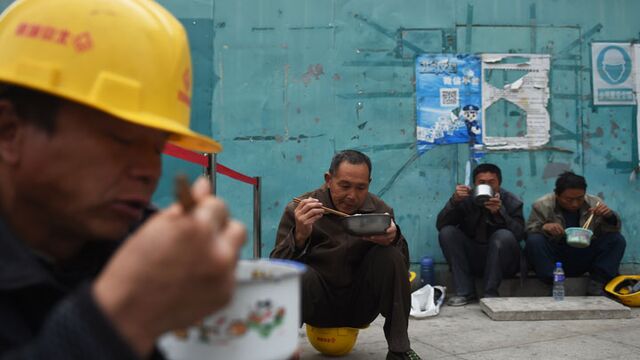 A sharp slowdown in China's economy to a 2.3 percent growth rate in the next three years would have "significant knock-on effects" across emerging emerging markets and corporate credit quality worldwide, according to Fitch Ratings.
Such a slowdown -- to one-third of the 6.9 percent growth pace economists project for this year -- also would disrupt global trade, hinder growth and potentially suppress borrowing costs for several years, Fitch analysts led by William Warlick wrote in a report.
"A greater-than-expected deceleration in Chinese economic activity would have far-reaching implications for global growth, corporate credit quality and monetary policy," the researchers said. "Lower-for-longer in terms of growth, interest rates and commodity prices could be the defining mantra of this decade for the major advanced economies if a Chinese shock scenario materializes."
Policy makers in Beijing have already cut interest rates six times to a record low and expanded fiscal stimulus in the world's second-largest economy as it heads for the weakest expansion in a quarter century. Full-year gross domestic product growth is expected to slow to 6.5 percent next year and 6.3 percent in 2017, according to economist estimates compiled by Bloomberg.
Fitch said its hypothetical scenario is designed to test credit connections between China and the rest of the world and doesn't reflect its expectation for Chinese growth. Fitch's so-called base case estimate calls for a 6 percent expansion in 2017, the report said.
Should such a sharp slowdown scenario play out, global GDP growth would decline to 1.8 percent in 2017, Fitch said, and "as a result, any rise in U.S. and euro-zone short-term interest rates would be postponed, and oil prices would remain under pressure."
— With assistance by Jeff Kearns
Before it's here, it's on the Bloomberg Terminal.
LEARN MORE