Five Things Everyone Will Be Talking About Today
There's a lot moving today, get caught up here
by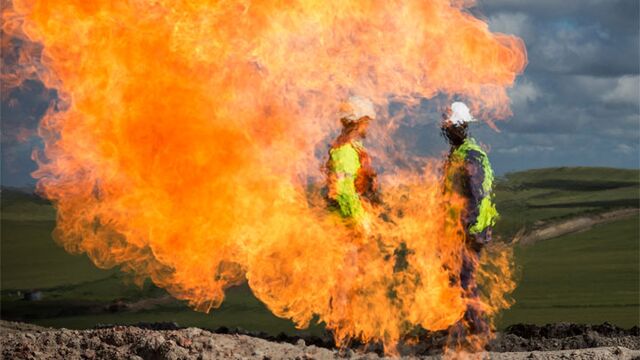 Oil and natural gas tumble, junk bond worries continue, and it's Fed decision week. Here are some of the things people in markets are talking about today.
Oil, gas tumble
Oil sank to the lowest in almost seven years as Iran says there is "absolutely no chance" it will delay a boost of its crude exports. WTI for January delivery dropped below $35 a barrel on the New York Mercantile Exchange and was at $34.80 at 11:33 a.m. London time. Natural gas for January delivery dropped to the lowest intraday level since January 2002, trading at $1.892 per million British thermal units on the New York Mercantile Exchange at 10:37 a.m. London time, as the mild U.S. winter continues.
High-yield woes
"There's never just one cockroach." The words of money manager Jeffrey Gundlach reflect worries in the high-yield market following the decision of a Third Avenue Management mutual fund last week to freeze redemptions. The issue now is the ability of fund managers who have dedicated big portions of their portfolios to such debt to stand on their own once historic inflows reverse.
Fed week
Investors believe that rising equity volatility, tumbling commodity prices, and jitters in credit markets will not stop the Federal Reserve from raising rates at the Dec. 16 meeting, as market implied odds of a hike remain at 74 percent. If history is any guide, there may be fewer reasons for pessimism — in the Treasury market, at least.
Zuma u-turn
The South African rand rallied as much as 6.5 percent after President Jacob Zuma backtracked on his decision to appoint a little-known former small-town mayor as finance minister. The president reappointed Pravin Gordhan, who previously held the post from 2009 to 2014, as finance minister late yesterday, in a move welcomed by markets. 
Chinese economic data
The Shanghai Composite Index rose 2.5 percent as data showed the world's second-largest economy is stabilizing. Reports showed industrial output climbed 6.2 percent year-on-year, retail sales gained 11.2 percent year-on-year, and fixed-asset investment increased 10.2 percent year-to-date, all ahead of economist expectations. Shares in Fosun International Ltd. plunged 9.5 percent after resuming trading following the return to work of that company's "missing" chairman.
What we've been reading
This is what's caught our eye over the last 24 hours.
Want to receive this post, and more, into your inbox every morning? Sign up here  
Before it's here, it's on the Bloomberg Terminal.
LEARN MORE