Junk Bond Misery Backs Fed Case for Gradual Rate Rise, No Delay
by and
Yellen pause unlikely as Fed aims for low and slow tightening

High yield distress not seen as a re-run of subprime crisis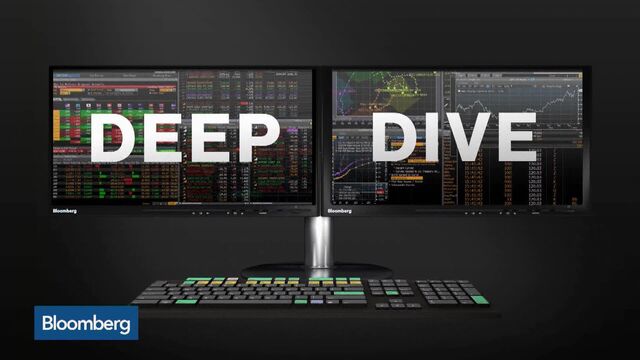 Junk bonds won't stop Janet Yellen from raising interest rates this week, but they may provide an added incentive for the Federal Reserve chair to communicate clearly that future tightening will come gradually and will signal confidence in the economy.
The policy-setting Federal Open Market Committee concludes a two-day meeting in Washington on Wednesday and is widely expected to announce that the economy can handle the first rate increase since 2006, despite steep losses on high yield bonds that began last week.
Mutual fund Third Avenue Management rattled credit markets after telling investors in a Dec. 9 letter that its Focused Credit Fund was halting redemptions and would liquidate remaining assets. The SPDR Barclays High Yield Bond ETF, a proxy for the market, closed at its lowest level since 2009 on Friday.
The Fed has been criticized for missing the signs of impending disaster as the subprime mortgage crisis mounted in 2006 and 2007. Memories of that episode will probably have policy makers paying careful attention to trouble in the market for debt rated below investment grade. Ironically, the tumult could make them more likely to stick with their current course -- and to clarify it even further.
Clearly Communicate
"If anything, I think recent events will make them more likely to clearly communicate the gradual nature of the hiking cycle so as to make sure investors know that rapid rate rises are not a concern," Omair Sharif, rate sales strategist at SG Americas Securities LLC in New York, said in an e-mail. "It might help to calm things down a bit if people have some certainty that the Fed is going to be low and slow."
Investors see a 78 percent probability of a rate rise Wednesday, based on federal funds futures pricing. A move is overwhelmingly expected by economists polled by Bloomberg News. In September, a smaller majority of economists expected the Fed would raise rates. Policy makers held back as China's August decision to devalue the yuan upset global stock markets.
Fed officials have been more explicit in signaling a rate increase this month, following a spate of solid readings on the labor market, while emphasizing the pace of hikes thereafter will be "gradual."
"They do care about financial conditions -- we saw that in September -- but I think it would take a huge shift toward tightening in financial conditions now to really change the calculus significantly," said Stephen Stanley, a former Fed researcher and chief economist at Amherst Pierpont Securities LLC.
Financial conditions in the U.S. have tightened since the Third Avenue announcement last week, yet remain considerably looser than their level in August after the surprise yuan action, based on Bloomberg's U.S. financial conditions index.

To Richard Fisher, former president of the Dallas Fed, the current tumult is a predictable result of having interest rates near zero for so long. He urged the Fed to keep its focus on the economy rather than on what he judged to be a correction in valuations tied to the expected change in rates and the fall in commodity prices.
"To not act now would create enormous uncertainty," said Fisher, who was a vocal advocate of tightening policy toward the end of his 10-year tenure that ended in March.
Tim Hopper, chief economist at asset manager TIAA-CREF, said problems plaguing high yield are relatively isolated and aren't interfering with the extension of credit in the wider economy.
Not Subprime
Unlike securitized mortgages that came crashing down in the last crisis, Hopper said junk bonds aren't spread as widely in investor portfolios. "There's nothing really hidden," he said. "Those who invest in it either know it, or if they don't they've still bought it directly."
Still, expect Yellen in her press conference on Wednesday to say the Fed is closely monitoring developments.
"They are looking at it as a potential canary in a coal mine, but they will still be watching and seeing how the story unfolds," said Gennadiy Goldberg, U.S. strategist at TD Securities in New York.
Before it's here, it's on the Bloomberg Terminal.
LEARN MORE