Junk-Bond Funds Extend Losses as Lucidus Liquidates Holdings
by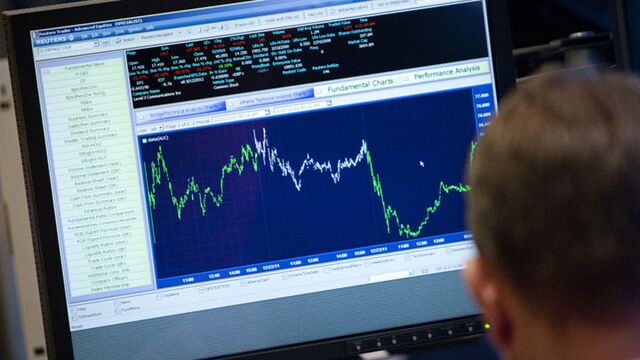 Prices on U.S. high-yield bonds kept sinking Monday as London-based Lucidus Capital Partners became the latest fund to liquidate holdings as investors demanded their money back.
The risk premium on the Markit CDX North American High Yield Index, a credit-default swaps benchmark tied to the debt of 100 speculative-grade companies, rose as much as 17.1 basis points to 539.810 basis points at 8:31 a.m. in New York, the highest since November 2012. BlackRock's iShares iBoxx High Yield Corporate Bond ETF, the largest fund of its kind, fell to the lowest levels since 2009.
Lucidus Capital Partners, a high-yield credit fund, said on Monday it would return the $900 million it has under management to investors next month. That comes after Third Avenue Management last week said it was shutting a $788 million credit mutual fund and delaying distribution of investor cash to avoid bigger losses, fueling the biggest one-day selloff in U.S. junk-bond markets since August 2011. 
As the declines intensified on Friday, hedge fund Stone Lion Capital Partners also suspended redemptions.
Before it's here, it's on the Bloomberg Terminal.
LEARN MORE