VW Brand Sales Set to Drop for First Time in More Than a Decade
by
VW sales drop 4.5% January through November to 5.34 Million

Sales probably won't match last year's 6.12 million, VW says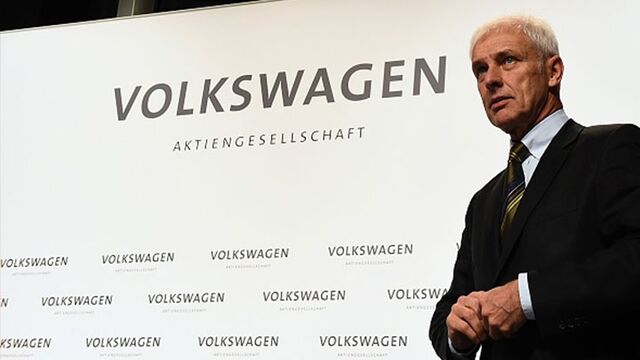 Volkswagen AG's deliveries of its namesake brand are set to decline for the first time in 11 years as customers turn away from Golf hatchbacks and Passat sedans tainted by the scandal over diesel emissions cheating.
Sales fell 4.5 percent through November to 5.34 million vehicles, the Wolfsburg, Germany-based company said Friday in a statement. Volkswagen said the brand probably will not be able to surpass last year's 6.12 million cars.
"In view of the situation of the brand, which is currently challenging, I do not expect that we will be able to compensate for this fall in the remaining days of the year," Juergen Stackmann, the VW brand's sales chief, said in the statement.
The group as a whole, meanwhile, saw deliveries drop 1.7 percent to 9.1 million vehicles in the first 11 months of the year, including a 2.2 percent decline in November alone, leaving unclear whether it can reach the 10 million-car milestone it passed last year.
Volkswagen is dealing with the fallout of revelations that it had cheated on pollution tests with its diesel cars. Software engineered to lower the level of harmful nitrogen oxides only when a car's emissions were being evaluated had been installed in some 11 million vehicles worldwide. Volkswagen faces at least 6.7 billion euros ($7.3 billion) in diesel recall costs, not including potential regulatory fines and damages from hundreds of lawsuits.
Brand deliveries fell 25 percent to 23,500 autos in November in the U.S., where Volkswagen's emissions cheating first emerged in September.
The last time the VW brand's deliveries fell was in 2004, when sales dropped to 3.06 million vehicles from 3.07 million the year before.
Before it's here, it's on the Bloomberg Terminal.
LEARN MORE