Morgan Stanley Sees Triple Tantrum If Central Banks Find Success
by
Fed, BOJ, ECB could all be more hawkish year, says economist

Economist sees 2016 as potential year for global reflation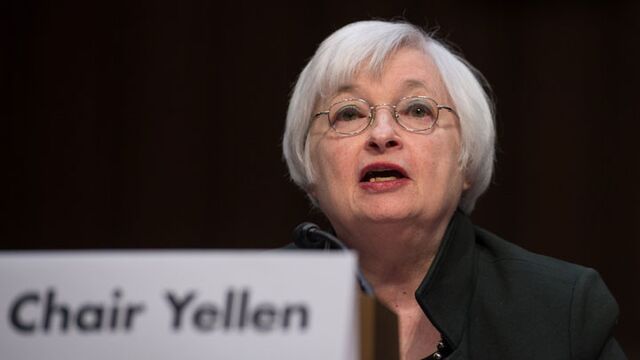 Central banks may pay a price in financial markets if they finally discover success in 2016.
That's the warning of Morgan Stanley economist Manoj Pradhan, who is outlining how investors could stage a "triple taper tantrum" next year if the Federal Reserve, the Bank of Japan and European Central Bank find reason to all turn more hawkish.
He' sounding the alert a week after the ECB released less monetary stimulus than markets anticipated and ahead of a likely interest-rate increase from the Fed on Dec. 16. The BOJ has also resisted calls to do more to support its economy.
Central banks finding traction in their economies would certainly be a surprise after years in which they managed to defuse a financial crisis and beat back deflation, yet failed to return inflation to their targets or economic growth to its pre-crisis pace.
The risk is that investors are banking on subdued inflation and monetary stimulus, so any signs of prices -- and interest rates -- moving upward may revive memories of summer 2013's "taper tantrum" when they were caught off guard by signals the Fed was poised to slow quantitative easing.
'Slow Slog'
"Upside risks need to be monitored as well," Pradhan wrote in a report to clients this week. "That's where the central bank playbook from the last five years has no strategy."
While Morgan Stanley's base case is for a "slow slog back to normalization" next year, Pradhan argued 2016 could still turn out to be a year of worldwide reflation.
The U.S., U.K., Germany and Japan enjoy tightening labor markets and strengthening property sectors alongside weaker trend growth which means inflation could ignite at slower rates of expansion than before. The China-led emerging market weakness may also ebb.
For once, each major economy also may be displaying signs of improving in lockstep. Morgan Stanley estimates growth of 1.9 percent in the U.S., 1.8 percent in the euro-area and 1.2 percent in Japan. By comparison, this year its economists see growth of 2.4 percent in the U.S. outpacing the 1.5 percent of the euro-area and Japan's 0.5 percent.
'Sweet Spot'
That could mean bond yields rise globally at the same time, whereas before weakness in one corner of the world offset strength elsewhere. Currencies would also have less room to adjust against each other as they did when the U.S was on top.
Markets would be forced out of a "sweet spot" in which neither growth nor inflation improve too much and growth rates differ, said Pradhan.
"If the U.S., euro area and Japan all show decent growth at the same time, a discussion about a more rapid pace of tightening by the data-dependent Fed, and the timing of tapering on a now reluctant-to-ease ECB and BOJ could well lead to a 'triple taper tantrum,'" he said. "We believe that central banks have no strategy to deal with success."
Before it's here, it's on the Bloomberg Terminal.
LEARN MORE