Just How Vulnerable Is South Africa President Zuma's Position?
by and
Zuma faces outrage after removing Nene as finance minister

Unexpected announcement sees rand plummet, bond yields rise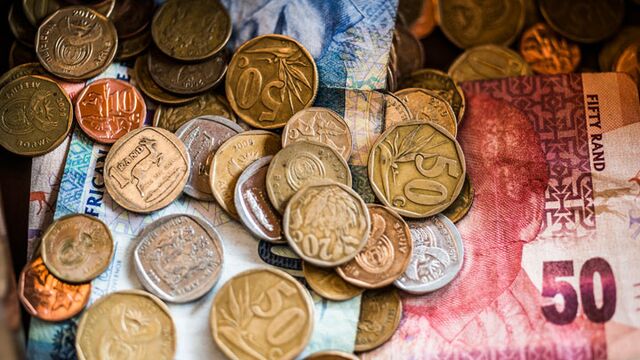 South African President Jacob Zuma's decision to fire Nhlanhla Nene as finance minister and appoint little-known lawmaker David van Rooyen in his place sent shock waves through the financial markets, driving the rand to record lows.
#ZumaMustFall was the top trending Twitter hashtag in South Africa after the announcement. But, is it even possible? According to Steven Friedman, director of the Center for the Study of Democracy, the president is unlikely to be deposed anytime soon.

How does South Africa elect its president?
A: Under the country's constitution, the president is elected by the 400 members of the National Assembly and can serve a maximum of two five-year terms. The ruling African National Congress currently holds 62 percent of the seats in the legislature, giving it the ultimate say in who gets the post. The party's rules state that its leader is also its presidential candidate.
How can a sitting president be removed from office?
A: The National Assembly can depose the president through a resolution supported by two-thirds of its members, if he or she seriously violates the constitution or the law, is guilty of serious misconduct or is unable to perform his or her functions. A majority of members in the assembly can also pass a motion of no confidence in the president, in which case he is obliged to resign.
So the decision ultimately rests with the country's lawmakers?

A: In reality, it rests with the ruling party bosses -- in the ANC's case the 96-member national executive committee, or NEC. It would be virtually impossible for any party leader to retain office without the backing of that body. Thabo Mbeki found that out when the NEC recalled him in September 2008 -- nine months after he had lost control of the ANC to Zuma.
What are the polls saying?
A: Public distrust in the president stands at a record of 66 percent compared with 37 percent in 2011, while disapproval of his performance is at 62 percent, up from 34 percent five years ago, an Afrobarometer poll of 2,400 people released last month showed.
Will the public outrage lead to him being toppled?
A: Not any time soon, although significant losses for the ANC in local government elections due in May or June next year may erode his support within the party, according to Friedman. Zuma's current term as ANC leader expires in 2017 and his second and final term as president in 2019. His hold on the ruling party is reinforced by the fact that he has directly appointed most NEC members to government posts and turning against him could cost them their jobs and salaries.
Before it's here, it's on the Bloomberg Terminal.
LEARN MORE