Dow Chemical, DuPont Said to Plan Friday Announcement of Merger
by and
Deal would be largest ever combination in chemicals industry

Companies said to discuss separation of new agriculture unit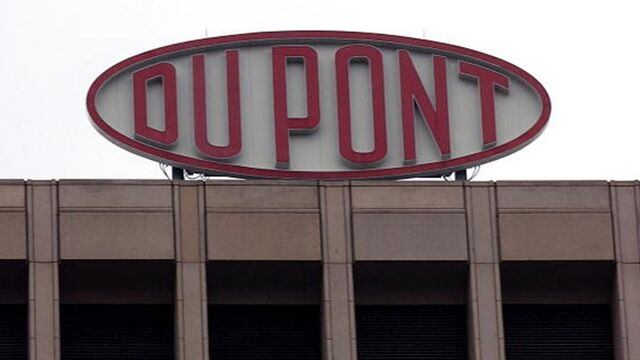 Dow Chemical Co. and DuPont Co. plan to announce a merger Friday, according to people familiar with the matter, a deal that would be the largest ever in the chemicals industry.
There's still no guarantee that the terms of the transaction will be agreed by then, said the people, who asked not to be identified because the information is confidential. The companies have been in advanced talks about a merger that would be followed by a breakup of the combined company into three separate businesses, the people said: agriculture, specialty chemicals and commodity chemicals.
The proposed deal would effectively dismantle two of the most well known names in U.S. industry following two years of pressure from activist investors who have demanded the breakup of both Dow and DuPont. It would also be the first major step in what may be become a far-reaching consolidation of the global agricultural-chemicals industry, which supplies farmers with pesticides and genetically modified seeds.
A spokesman for DuPont declined to comment on when an announcement may come. Spokesmen for Dow couldn't immediately be reached for comment.
'Everybody's Talking'
There's been widespread speculation this year about agriculture-related deals as lower crop prices curb farmer spending, pressuring company earnings. Another factor has been Monsanto Co.'s bid for Syngenta AG, which was withdrawn in August. Monsanto, the world's largest seed company, says it's still looking for deals; its Chief Executive Officer Hugh Grant said last month that "everybody has been talking to everybody" in the industry. The size of the new agriculture business to be carved out of a merged Dow and DuPont would rival Monsanto.
A combined Dow and DuPont should be able to clear a U.S. antitrust review if the companies sell off a few assets, according to Jennifer Rie and Jason Miner, analysts at Bloomberg Intelligence. Despite the large scale of both companies, the overlaps between them "appear fairly minimal relative to their sizes and product breadth," Rie and Miner said Thursday in a note.
Trian, Loeb
Wilmington, Delaware-based DuPont fought and won a proxy battle in May against Trian Fund Management, the activist investor co-founded by Nelson Peltz. Trian has advocated a breakup of the company to realize greater value for shareholders. DuPont Chief Executive Officer Ellen Kullman unexpectedly stepped down in October, to be replaced by Ed Breen, the first CEO to be selected from outside both the founding Du Pont family and the company's executive ranks.
Dow last year faced criticism from Dan Loeb's hedge fund Third Point for failing to meet some financial targets. Dow rejected Loeb's proposal to separate its petrochemicals and specialty-chemicals businesses, responding instead with plans for share buybacks and asset sales. But in November 2014, Dow agreed to put two of Loeb's nominees on its board along with another two directors named by the company.
Before it's here, it's on the Bloomberg Terminal.
LEARN MORE