Valeant Executive Who Led Female Libido Pill Unit Is Out
by
Sprout CEO Whitehead out after less than three months

Drugmaker paid $1 billion to acquire sexual desire drug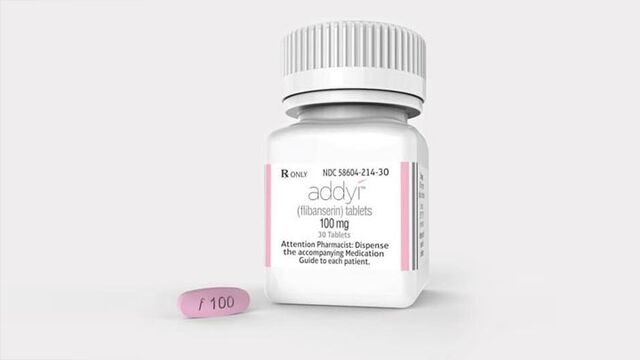 The head of Sprout Pharmaceuticals, the women's libido pill maker that Valeant Pharmaceuticals International Inc. bought for $1 billion, is leaving less than three months after her company was folded into the larger drugmaker.
Cindy Whitehead, chief executive officer at Sprout, had initially promised to stay at Valeant and help build the team that would sell Addyi, used to treat low sex drive in women. Women's health experts have questioned the pill's effectiveness and side effects. The drug hasn't sold well in its first weeks on the market, moving only a few hundred prescriptions in the U.S., according to data from Bloomberg Intelligence.
"Having built a team to take Addyi to market, we mutually agreed that it was the right time to transition to new leadership for the next phase of global commercialization," Valeant said Thursday in a statement.
Addyi treats a condition known as hypoactive sexual desire disorder, defined as reduced fantasies and desire for sexual activity that clearly distresses patients. While only about 10 percent of women who take the drug benefit, they can tell for themselves if treatment is helping, the U.S. Food and Drug Administration said in an essay published in the New England Journal of Medicine Wednesday.
Whitehead's departure was first reported by Business Insider.
Valeant shares fell less than 1 percent to $94.07 at 10:03 a.m. in New York. The drugmaker has lost more than 60 percent of its value since peaking in August, after it became a focal point for U.S. scrutiny over drug prices, and the company was found to have used aggressive practices to drive up demand for its drugs.

"Whitehead's earlier-than-expected departure, shortly after Addyi's launch, is also incrementally negative as it could indicate that Valeant is losing some of its senior managers following the recent decline in its stock price," said Alex Arfaei, an analyst with BMO Capital Markets. Arfaei has a market perform rating on the stock.
Valeant agreed to buy Sprout in August, two days after the U.S. Food and Drug Administration approved Addyi. Under the terms of the deal, Sprout was paid about $500 million when the deal closed in October, and was to get another $500 million in the first three months of next year, as well as a share of future profits.
Bill Ackman, the billionaire hedge fund investor who runs Pershing Square Capital Management LP, was an investor in Sprout, and owned about 1.5 percent of the company. Ackman is also Valeant's second-biggest investor, according to regulatory filings, with 6.3 percent of the stock.
Before it's here, it's on the Bloomberg Terminal.
LEARN MORE