How Macri Can Govern With a Minority in Argentina's Congress
by
Macri doesn't have a majority in either chamber of Congress

Macri will need to negotiate with Peronists in opposition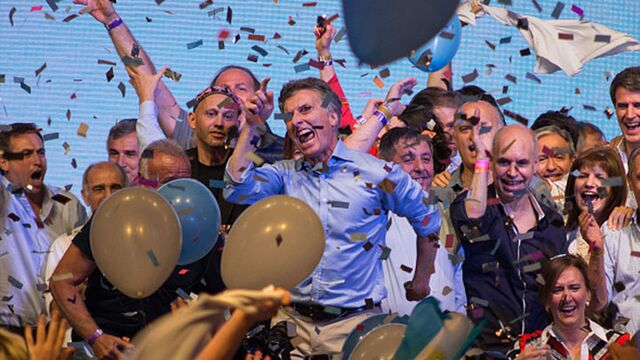 Mauricio Macri was sworn in Thursday as Argentina's president with history against him -- no president who is not a Peronist has finished their term in office since 1928.
Macri beat the Peronist candidate Daniel Scioli by just 51.3 percent to 48.7 percent on Nov. 22, ending 12 years of rule by President Cristina Fernandez de Kirchner and her late husband. He now plans to overturn their policies of currency controls, import restrictions and energy subsidies with a minority in both chambers of the congress.
Things haven't started well. Macri and Fernandez have argued over where the handover will take place -- congress or the presidential palace. Fernandez accused the incoming president of shouting at her over the phone and refused to attend the swearing-in ceremony after he called on the courts to make her step down early. Macri sought to curtail Fernandez's powers as she continued to appoint ambassadors and increase spending in the days before she left power. The disputes may be a sign of things to come.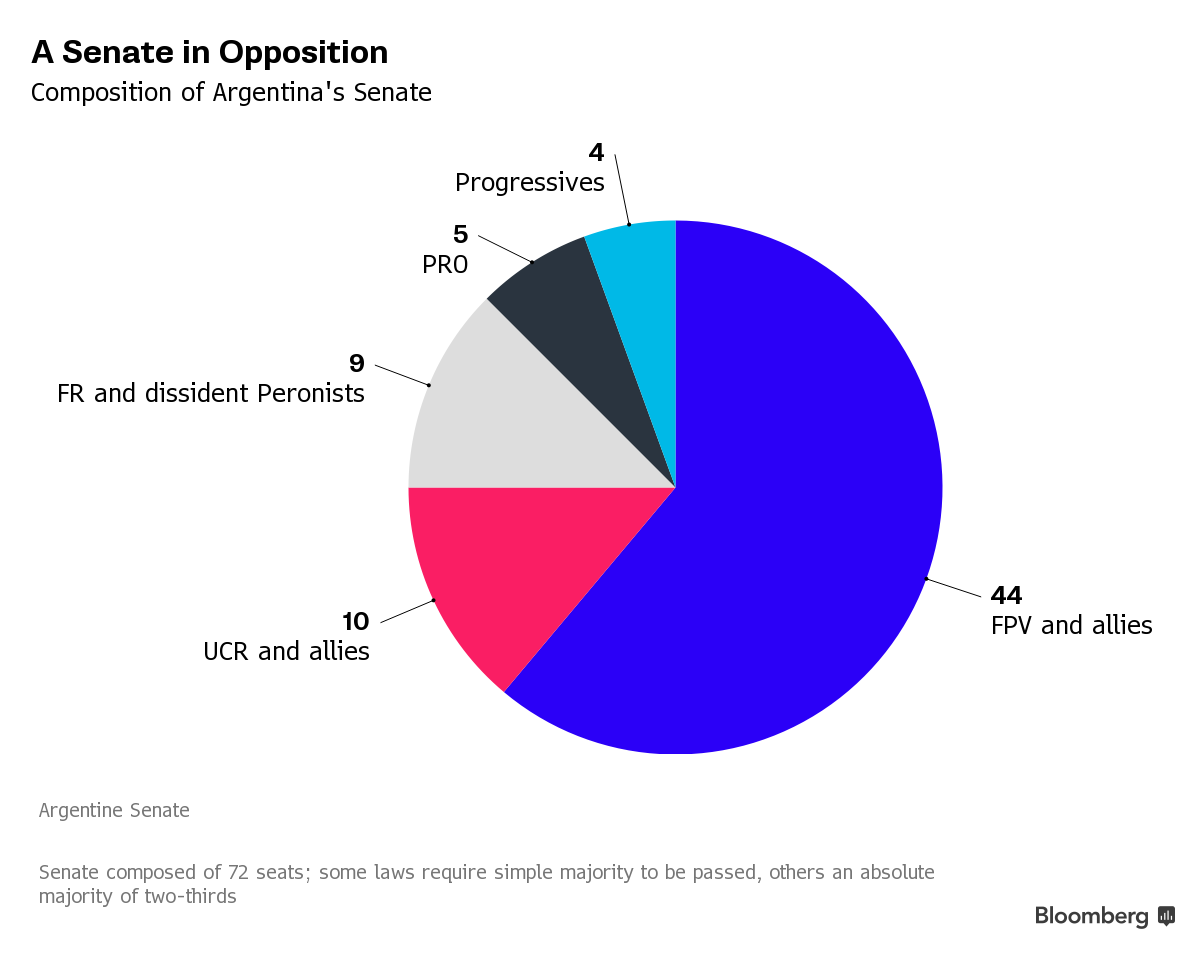 Macri has his work cut out in both chambers but his approach will be different in each. In the Senate, where the Peronist Victory Front alliance (FPV) has a majority, negotiations will mostly take place far away from Buenos Aires. Macri will need to use his ability to provide discretionary funds to negotiate with Peronist governors who control the senators from their provinces.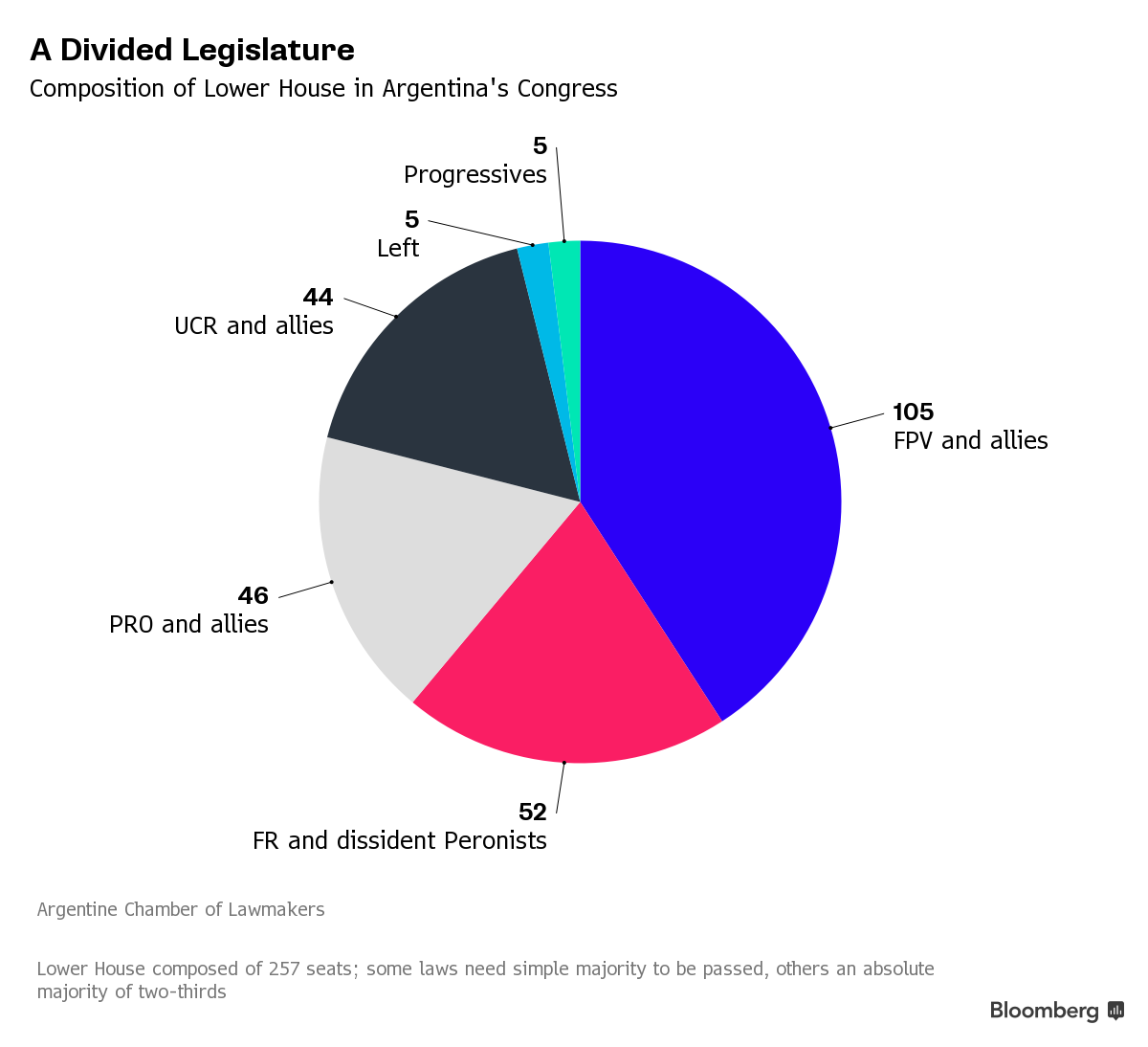 The lower house is more fractured, with no alliance enjoying a majority, although the Victory Front and its allies has the largest minority with 105 out of 257 seats. Macri's Pro has 46 seats while his electoral campaign allies, the Radicals, hold 44. Key to achieving a majority here could be the dissident Peronists led by Sergio Massa: his alliance has 52 seats.
In some cases, Macri may not have to resort to Congress. The outgoing government last month chose to extend the economic emergency law which has been in place since 2002 and gives the president decree powers in certain economic matters.
Macri has said he plans to present a package of laws in his first week in office. Those may include removing or reducing taxes on grains exports and raising the floor on income tax. He may be able to push those through congress during a honeymoon period of about 100 days in which it will be difficult for the opposition to strike down his proposals without risking a public opinion backlash, said Andy Tow, a political analyst.
Further down the line, Macri will need to persuade Congress to adjust the law on foreign debt to allow him to close a deal with holdout creditors whose legal battle in New York courts caused Argentina to default for a second time in 13 years in 2014. To do that, he will need all his experience acquired during eight years of governing the city of Buenos Aires without a majority in the legislature.
Macri may be helped by divisions among Peronists. The alliance's difficulties in achieving quorum last week to push through more than 90 laws before Fernandez leaves power is a sign of fragmentation, Tow said.
Before it's here, it's on the Bloomberg Terminal.
LEARN MORE