Goldman Sachs: There's Nothing Great About 'The Great Rotation'
Limited scope for a shift into equities.
by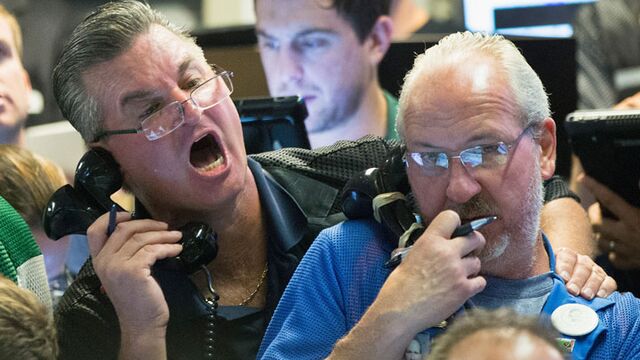 One of Wall Street's most beloved theories of how equities can thrive amid the end of the decadeslong bull market in bonds has been way overblown, according to Goldman Sachs.
"We believe rising interest rates in the U.S. will have a limited impact on overall asset allocation between equities and bonds," wrote David Kostin, chief U.S. equity strategist at Goldman Sachs.
In other words, the 'Great Rotation' that many strategists have long been calling for, in which funds flow from fixed income to stocks as yields rise, won't be a game-changer.
Goldman's view stands in contrast to many others. Thomas Lee, managing partner at Fundstrat, indicated that "a major re-allocation into equities" could be on the horizon, due in part to a bevy of blue-chip companiesm, such as Walmart, where dividend yields now exceed the yields on their respective long-term bonds. Households have also shed $2 trillion in direct exposure to equities since 2007, Lee added.
Kostin acknowledged that households' direct ownership of equities as a share of total assets has waned but contended there's more to the story. He argued that once indirect ownership through mutual funds and pension funds (which also provided more international diversification) is taken into account, there's nothing unusually low about households' exposure to stocks:

The crux of Goldman's case is that the scope for a big reallocation into equities just isn't there.
The investors that are the most flexible in shifting allocation, Kostin observed, already own the overwhelming majority of U.S. equities. Meanwhile, some of the biggest owners of debt—such as the Federal Reserve—are constrained from making a major shift into stocks:

"Investors with the ability to reallocate assets within their portfolios, such as households, mutual funds, and retirement funds, account for almost 70 percent of the $37 trillion domestic equity market compared with only 34 percent of the $39 trillion domestic debt market defined as U.S. Treasuries, agencies, municipal, and corporate bonds (excluding loans)," explained the strategist.
If households, mutual funds, and pension funds move 5 percent of their bond holdings into equities over three years, Kostin calculated that this would increase the demand for stocks by $220 billion per year.
That amount pales in comparison with the $450 billion Goldman expects will be deployed by companies to buy back their own stock or fund M&A deals in 2016.
Before it's here, it's on the Bloomberg Terminal.
LEARN MORE