Five Things Everyone Will Be Talking About Today
There's a lot going on, time to get caught up
by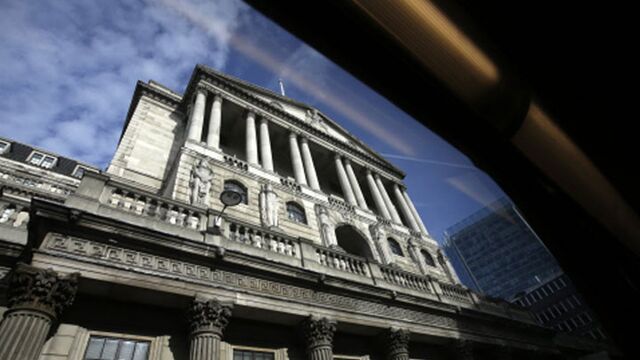 Glencore rallies on its debt reduction plan, it's SNB and BoE decision day, and Zuma is taking South Africa to the brink. Here are some of the things people in markets are talking about today.
Glencore debt
Glencore Plc's shares surged 14 percent by 10:10 am in London following the company's announcement this morning that it intends to reduce debt further, scale back operations and sell assets in response to the continuing commodity rout. The company said that it is studying the possibility of an initial public offering for its agricultural trading business as it looks for deals to increase cash.
Central bank day
A brace of second-tier central banks decide on interest rates today. Already this morning the Swiss central bank decided to hold rates unchanged and maintained its pledge to intervene if needed to push back against pressure on the franc, which it described as "significantly overvalued." At midday London time the Bank of England will announce it decision to keep interest rates unchanged - if 100 percent of economists surveyed by Bloomberg are to be believed. Overnight, the Reserve Bank of New Zealand cut the official cash rate a quarter percentage point to 2.5 percent. 
South Africa at the brink
South African President Jacob Zuma has fired his finance minister of 19 months, Nhlanhla Nene, and replaced him with little-known David van Rooyen in a move that risks pushing the country's rating into junk territory. The rand dropped as much as 5.2 percent to an all-time low against the dollar, while South African stocks and bond prices tumbled following the decision.
Oil
West Texas Intermediate briefly fell below $37.00 a barrel in trading this morning ahead of OPEC's announcement that crude production rose to a three-year high in November. The continuing oil-price rout has seen billions of barrels of shale-oil reserves vanish as low prices means they are no longer economic to extract. 
Airlines looking good
The International Air Transport Association said in a briefing this morning that lower fuel costs and an expanding U.S. economy mean airline earnings are set to advance 10 percent to a record $36.3 billion in 2016, and that the industry's return on capital will exceed borrowing costs for the first time ever in both 2015 and 2016. The announcement as U.S. airlines promise to improve their offerings to entice consumers back to their brands. 
What we've been reading
This is what's caught our eye over the last 24 hours.
Want to receive this post, and more, into your inbox every morning? Sign up here
Before it's here, it's on the Bloomberg Terminal.
LEARN MORE