EU Powerless to Stop Nationalist Ascendancy as Terror Fears Rise
by
Civil liberties take back seat amid focus on terror, refugees

EU lawmakers seek better tools to enforce democratic standards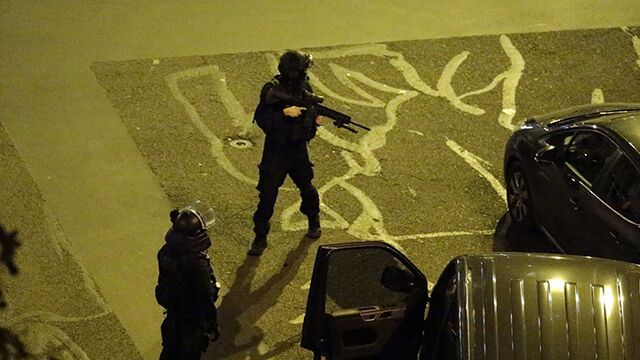 From Viktor Orban in the east to Marine Le Pen in the west, defiance of the European Union's multilateral, multicultural, open-borders traditions is on the rise.
QuickTake Europe's Refugee Crisis

But with issues like refugees and terrorism at the top of the agenda, there's little the 28-nation EU can do about it. The popular clamor for security has strengthened the cult of the insular state that Orban champions in Hungary and Le Pen espouses in France.
Europe's multiple crises -- first debt, then migration, now terrorism, all festering simultaneously -- have put the established order on trial, from the former communist east to historically tolerant Sweden and EU-exit candidate Britain. The upshot is an existential threat that risks unpicking the union.
The collective blame lies with EU leaders for looking the other way, according to Sophie In' t Veld, a Dutch member of the European Parliament, who says it is time to upgrade the bloc's "very weak instruments" to enforce civil liberties and democratic due process.
"People are beginning to lose faith in European integration," In' t Veld said in an interview on Thursday in Brussels. "We have all these wonderful values, and then it turns out that in practice they're not being upheld."
Seamus Heaney
The EU reached for literary heights to mark its eastern expansion on May 1, 2004, commissioning Nobel Prize-winning Irish poet Seamus Heaney to compose an ode to unity and inclusion: "On a day when newcomers appear, let it be a homecoming."
That the newcomers didn't feel at home became clear by 2010, when Orban returned as prime minister of Hungary and set out to build a more centralized state. Once a communist-era freedom fighter, Orban came to view democracy with its plurality of voices as a recipe for gridlock, for not getting things done. He championed the ideology of untrammeled majority rule -- provided he had the majority -- along with the rejection of multiculturalism in what he termed the "illiberal state."

Now Poland has elected a religiously tinged, anti-foreigner, anti-gay, family-values party, capturing the east's discontent with the Europe it got after breaking free of Soviet domination. It has sought to pack Poland's supreme court with party faithful, triggering a constitutional impasse.
French Elections
Breakthroughs by anti-immigration parties across northwestern Europe -- reaching an interim peak with the successes of Le Pen's National Front in the first round of French regional primaries -- showed that eastern Europe doesn't have a patent on the more virulent strains of nationalism. The decisive runoff in France is on Sunday.
The anti-European moment may pass, but for now, its originators are feeling vindicated.
"The export of Western democracy has failed," Orban said on Dec. 2, in remarks directed at the U.S. but applicable more broadly. "It's time for realpolitik. The era based on the export of democracy and human rights is coming to an end."
EU treaties foresee two ways to enforce democratic checks and balances: either a targeted "infringement" procedure to pick apart individual national laws, or the suspension of a country's voting rights in case of a "serious breach" of what the bloc stands for.
EU Penalties
Option one is regular fare, used on Thursday by the European Commission in threatening a high-court case against Hungary for passing a restrictive asylum law that allows the expulsion of migrants with no possibility of appeal. The second, "nuclear" option has never been used, mainly because it is in the hands of national leaders who are in the habit of giving each other leeway.
Leaders have also undercut their moral leverage by courting Turkey, the target of regular EU criticism over civil rights violations, as an ally in stemming migration and by reconnecting with Vladimir Putin's Russia to stop the war in Syria. Orban has listed both Turkey and Russia as examples of successful countries that aren't liberal.
There is no "measuring tape" for democratic infractions, the commission's deputy secretary general, Paraskevi Michou, told the Parliament's civil liberties committee on Thursday. She said a three-stage process of analysis, consultation and recommendations would kick in when there are "clear indications of a systematic threat to the rule of law."
The tidal wave of anti-European sentiment makes the Brussels-based commission reluctant to intervene. Its mantra under President Jean-Claude Juncker is to be "big on big things, small on small things" -- and the biggest thing right now is keeping the EU intact.
Before it's here, it's on the Bloomberg Terminal.
LEARN MORE