Bitcoin's Creator Reportedly Living Suburban Life in Australia
by and
Wired, Gizmodo identify founder as Craig Steven Wright

Developer of bitcoin a mystery since its 2009 creation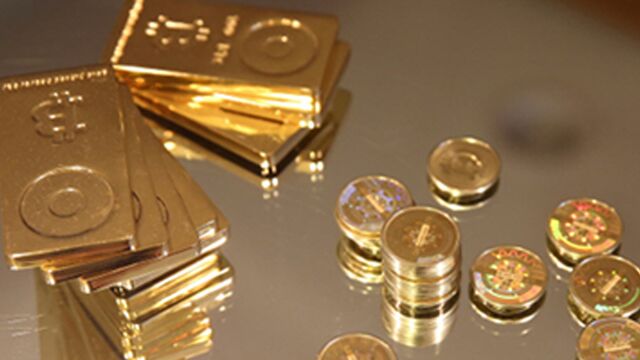 Bitcoin's elusive founder has for years evaded the efforts of tech geeks, journalists and fans to reveal his or her true identity. The mystery may finally have been solved.
QuickTake Bitcoin and the Blockchain
The person who unleashed the virtual currency anonymously in 2009 is probably a 44-year-old academic living in suburban Sydney, according to Wired magazine.
Citing e-mails, deleted blog posts and documents, Wired identified Craig Steven Wright as the likely developer of the original bitcoin software under the pseudonym Satoshi Nakamoto. Gizmodo also identified Wright, along with his late friend Dave Kleiman, as being behind the currency.
Wright's social-media profile suggests a man with an enthusiasm for virtual currency and computing. In addition to numerous college degrees and a stint as a chef, his LinkedIn profile lists him as the chief executive officer of DeMorgan Ltd., which has researched bitcoin, proposed a bank for the currency, and offers wallet and exchange services. After years of mystery and failed efforts to unmask Nakamoto, many in the bitcoin community remain skeptical about Wright, who participated in a Las Vegas bitcoin event just weeks ago via videoconference.
"If the real Satoshi does appear, his opinion would be difficult to ignore," said Yuzo Kano, who quit Goldman Sachs Group Inc. to open bitcoin exchange BitFlyer Inc. in 2014. "It's possible that Mr. Wright was one of the people involved in the original bitcoin and there are in fact multiple Satoshis."
Libertarian Roots
Bitcoin gained an early reputation as a tool for selling drugs and laundering money. The currency's libertarian roots, with no central issuing authority and a public ledger to verify transactions, has become more mainstream with its adoption by merchants around the world. Its underlying technology has also drawn interest from banks including Goldman Sachs and Citigroup Inc.
Wired's evidence for naming Wright as the currency's creator includes 2008 blog posts discussing bitcoin, along with e-mails, transcripts and accounting forms that corroborate the link. The real Nakamoto proposed bitcoin that same year before the software was rolled out in early 2009.
Wired also cited a 2014 administrator's report into Hotwire Preemptive Intelligence Pty., which indicated the e-payment software firm was backed by A$30 million ($22 million) of bitcoins owned by its managing director Wright.
'Stash of Bitcoins'
Amid the speculation, bitcoin climbed on Wednesday to hit its highest levels since early November. The reports mentioned a legal arrangement that keeps a very large chunk of 1.1 million bitcoins locked up in a trust until 2020. That would remove the risk of a big supply hitting the market anytime soon and driving down the price.
Wired reported that whoever is the real Nakamoto "appears to control a stash of bitcoins easily worth a nine-figure fortune."
If that person is Wright, he doesn't appear to have been spending it on an opulent lifestyle. His modest home in the Sydney suburb of Gordon lies in a quiet tree-lined street about 13 kilometers from Sydney's central business district.
Wireless Hacking
Police raided the house on Wednesday as they assisted an investigation by the Australian Taxation Office. The raid was unrelated to media reports about Wright's possible involvement in bitcoin, the police said.
Wright's LinkedIn profile listed time working for ASX Ltd., operator of Australia's biggest stock exchange, as well as OzEmail, one of the country's first Internet service providers. Under education, it shows multiple Master's degrees, a PhD in computer science and a doctorate in theology.
A message sent to the profile wasn't returned and information from the profile such as work history and education has been removed since Wired's report. The same person is listed as a lecturer at Charles Sturt University, specializing in encryption, cybercrime and wireless hacking. The university's media office didn't provide a phone number for Wright's office and e-mails sent to his university address bounced back.
A woman who answered the phone at DeMorgan on Thursday said neither Wright nor Ramona Watts, reported by Gizmodo to be his wife, were at the office and the company wasn't interested in talking to anyone. Then she hung up. Watts didn't return messages left on a mobile-phone number that was listed as hers on the company website.
'Fabricated Evidence'
While the true identity of Satoshi Nakamoto has occupied some bitcoin fans, others such as Gregory Maxwell said knowing who started the currency doesn't matter.
Maxwell, an early contributor to bitcoin protocol on software collaboration site GitHub, has doubts about some of the evidence cited by the publications in naming Wright.
"I've reviewed some of the evidence being used, and much of it is clearly fabricated," Maxwell, who is also chief technology officer at cryptocurrency innovation firm Blockstream, said by e-mail. "It is unlikely that the evidence which cannot yet be shown to be true or false has merit."
Previous Leads
This is not the first time a publication claimed to have found the elusive inventor. The New York Times and New Yorker magazine have both tried to find whomever is behind the pseudonym. In a cover story last year, Newsweek identified the real Satoshi Nakamoto as a California physicist, who denied the report.
Some fans would prefer Nakamoto's true identity remain an enigma.
"The cloud of mystique surrounding bitcoin's creation makes it all the more interesting," Alex Waters, CEO of bitcoin payment processor Coin.co, said by e-mail. "That being said, I think the technology stands on its own as a product of great human achievement regardless of who held the pen to the white paper."
Before it's here, it's on the Bloomberg Terminal.
LEARN MORE