After Almost 105 Years Shell Mulls New Zealand Exit Amid Review
by
Shell streamlines global portfolio, seeks growth opportunities

Energy company made first New Zealand investment in 1911
Royal Dutch Shell Plc, which reported its biggest net loss in more than a decade in October and has halted projects in Canada and the Arctic, is reviewing investments in gas fields to pipelines in New Zealand.
The Hague-based company made its first investment in the Pacific Island nation in 1911 and is considering options including a full country exit, Rob Jager, Chairman of Shell Companies in New Zealand said Thursday on a conference call with reporters. Shell earlier this year said it would take a $4.61 billion charge resulting from the withdrawal from offshore drilling in Alaska and an oil-sands project in Canada.
"Choices have to be made to streamline the global portfolio," Jager said on the call. "Shell is increasingly focusing on large growth opportunities, with deep water and integrated gas as growth priorities."
Oil and gas companies are reviewing portfolios and undertaking the biggest belt-tightening in a generation as prices plunge. Oil is trading near levels last seen during the global financial crisis as Saudi Arabia leads the Organization of Petroleum Exporting Countries in maintaining output and defending market share against higher-cost producers, fueling a record supply glut.
Shell's assets in New Zealand include an 84 percent stake in the Maui gas and condensate field, a half share in the Kapuni gas field and a 48 percent holding in the Pohokura gas field, Jager said.
A process examining the potential sale of the 307-kilometer (191 miles) long Maui pipeline is continuing and won't be affected by the review, he said. Shell holds a stake in the pipeline with Todd Petroleum Mining Ltd. and OMV New Zealand Ltd., according to the asset's website.
Watch Next: Is There More Cost-Cutting Ahead for Shell?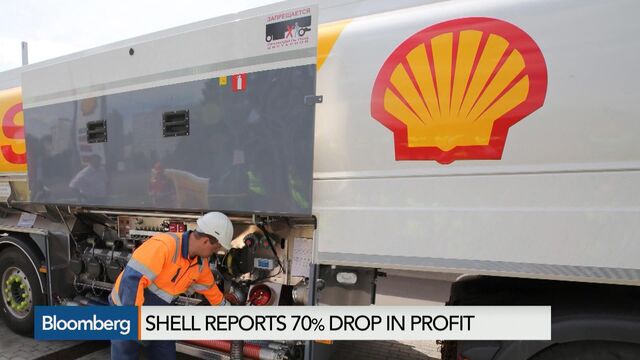 Before it's here, it's on the Bloomberg Terminal.
LEARN MORE