What's in a Name? For DuPont and Dow, Centuries of Progress
by
Companies with 300 years of history between them in talks

Three new businesses may be created in potential mega-merger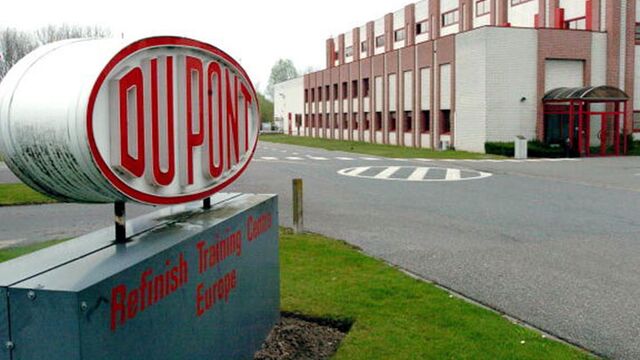 DuPow? DowPont? DupDow?
If DuPont Co. and the Dow Chemical Co. pull off their merger, potentially leading to the birth of three new streamlined businesses, it would mark the end of a rich history for two U.S. giants that have helped shape the American business landscape since the 1800s, combining extraordinary innovation with a knack for creating controversy.
While both have faced criticism for products that range from Agent Orange to genetically modified seeds, their most recent squabbles have come from a different direction -- activist investors arguing the conglomerate structure of each is inefficient and ought to be broken up.
Now two corporate names that have been on the lips of Americans for years, for better or worse, may be in jeopardy.
"There are many benefits to these large names, and they should not be discarded just for the sake of coming up with something new," said Gregory DL Morris, the New York-based principal at Enterprise and Industry Historic Research and an editorial board member at the Museum of American Finance.
New Pioneer
One analyst suggested the names may remain, though covering the smaller businesses created after a merger is completed.
The agriculture business might be thought of as "New Pioneer," named for DuPont's seeds division, wrote Jonas Oxgaard of Sanford C. Bernstein & Co. in New York in a note to clients. New DuPont is how he characterized the specialty chemicals company that would produce Kevlar for bulletproof vests among other products, and New Dow would be for the plastics business, which would make wrapping for foods.
Neither DuPont nor Dow has commented on the possible merger.
DuPont's legacy reaches back to 1802, when French-born E. I. du Pont built a series of gunpowder mills along the banks of the Brandywine River in the forested countryside near Wilmington, Delaware. Eventually, the company grew into an industrial giant that invented a long list of products. Nylon, Kevlar and Corian, the material used in countertops, came from their laboratories, along with materials used in solar panels.
'Super Interesting'
"DuPont is a super-interesting company because it's so old," said Walter Friedman, director of the business history initiative at Harvard Business School. "You can tell the history of American business by looking at it."
For its part, Dow harks back to 1897, after Herbert Henry Dow discovered a new way to extract the element bromine -– then a useful ingredient in medicine and photographic materials -- from brine located in wells around Midland, Michigan. Within years, the company diversified into chlorine and organic chemicals and now is known for producing polymers used in everything from athletic shoes to cable coatings.
Both companies have stayed close to their small-town roots, keeping their corporate headquarters based close by even as they built global empires. DuPont's growth allowed Wilmington, Delaware to rival much bigger cities along the Atlantic Coast in its cultural offerings, while Midland's minor league baseball team, the Great Lakes Loons, plays on land donated by Dow.
Both companies have had their troubles, too. Dow acquired Union Carbide years after the explosion of a pesticide plant in Bhopal, India, that killed thousands of people exposed to toxic gas, an event whose legacy dogs the company even today.
Meanwhile, DuPont commercialized chlorofluorocarbons in the 1930s that were used as refrigerants and later discovered to be a cause of ozone depletion. They're also both manufacturers of genetically modified seeds which they say protect plants from harm and critics vilify for perpetuating modern industrial agriculture, including the use of synthetic herbicides.
Name Sake
Over the years, DuPont and Dow have retained their place in the upper echelon of global business. Before splitting off its performance chemicals division this summer, DuPont employed 63,000 people worldwide and had annual sales of $34.7 billion. Dow employs 53,000 workers and had annual sales of $58 billion.
Even if jobs are cut in a merger, their collective legacies include the institutional knowledge and memory of those employees and their relationships with customers, suppliers, bankers and regulators, Morris said.
"Just having a historic name isn't enough," Morris said. "It does take some brand management, and respect for what that history means. If you just trade on that shamelessly, eventually it will go away."
The names, so well known within the U.S., gives the companies a "jump start, an advantage" he said.
Before it's here, it's on the Bloomberg Terminal.
LEARN MORE