Wall Street Pricing Pipeline MLPs Like Half Will Cut Payouts
by
Half of pipeline MLPs now have yields of 10 percent or higher

Yields that high mean market expects a dividend cut: analyst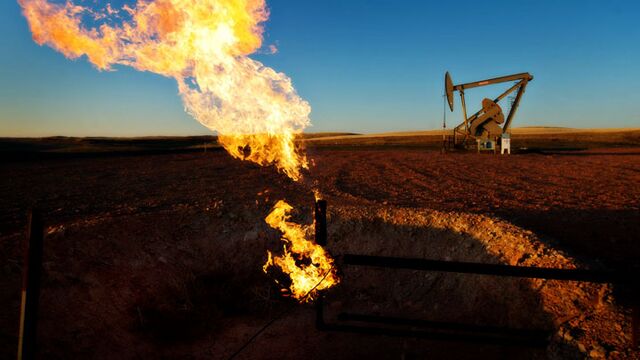 Investors expect half the partnerships controlling most U.S. oil and gas infrastructure to shrink their distributions after America's largest pipeline company cut its dividend by 74 percent.
Traders have dragged the shares of pipeline master-limited partnerships so far down that half of them have a yield, the annual payout divided by stock price, of 9.7 percent to 55 percent, according to data compiled by Bloomberg. Any yield above 9 percent implies that buyers expect a cut, said Rob Thummel, who manages about $15 billion of energy securities at Tortoise Capital Advisors LLC in Leawood, Kansas.

"They don't think these dividends are sustainable," Thummel said in an interview. "That's what the market's telling us when its trading above a no-growth yield, which is 8 percent to 9 percent."
Until this year, money flowed to tax-free pipeline master-limited partnerships on expectations that payouts would rise following acquisitions and new lines carrying natural gas and oil from U.S. shale formations to market. The collapse of energy prices hurt pipeline stocks, upending a market accustomed to raising cash by selling more equity.
There's no better example than Kinder Morgan Inc., whose yield rose above 12 percent amid a 60 percent decline in its shares this year. On Tuesday, it cut its full-year dividend by 74 percent, preserving $3.19 billion a year. As a result, no equity sale will be needed through at least 2018, Kinder said. Moody's Investors Service lifted a warning the company's debt might be cut to junk. Elsewhere, yields remain high.
Asset Sales
Most partnerships would rather sell assets or stakes in pipelines to avoid a payout cut, said Christopher Sighinolfi, an analyst at Jefferies LLC.
Plains All American Pipeline LP, which said Tuesday its dividend will be unchanged next year, is priced to yield 13 percent. Payouts per share at other large pipeline owners above 9 percent include Williams Partners LP, Energy Transfer Partners LP and
DCP Midstream Partners LP.
Those yielding less than 8 percent include Energy Transfer Equity LP, the parent of Energy Transfer Partners, Magellan Midstream Partners LP, Dominion Midstream Partners LP, Shell Midstream LP, Valero Energy Partners LP and Phillips 66 Partners LP. Boardwalk Pipeline Partners LP, which cut its payout last year to save cash during a downturn, yields 3.4 percent, according to data compiled by Bloomberg.
Widespread cuts may redefine how investors value the sector, which has been based almost entirely on dividend yield, Sighinolfi said. How they do it isn't clear.
"If you step away from a yield-based value, what do you gravitate to?" he said. "Price to earnings? Price to book? Price to tangible book? Is it enterprise value to earnings before taxes, interest, depreciation and amortization? What is it?"
Before it's here, it's on the Bloomberg Terminal.
LEARN MORE