business
German Chancellor Angela Merkel Named Time Person of the Year
By and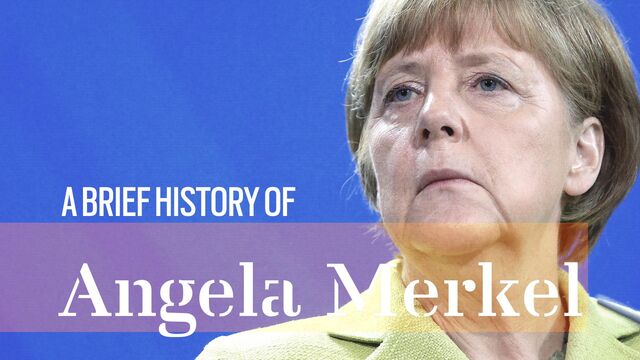 German Chancellor Angela Merkel was named Person of the Year by Time magazine for her leadership during Europe's refugee crisis, alongside her direction during the Greek financial crisis and actions to counter Russia's advance in Ukraine.
"Leaders are tested only when people don't want to follow," Time editor Nancy Gibbs said in a statement issued Wednesday. "For asking more of her country than most politicians would dare, for standing firm against tyranny as well as expedience and for providing steadfast moral leadership in a world where it is in short supply, Angela Merkel is TIME's Person of the Year."
Others on the seven-strong short list included Donald Trump, IS leader Abu Bakr Al-Baghdadi, Iranian President Hassan Rouhani, Uber founder Travis Kalanick and the Black Lives Matter movement.
In its citation, Time magazine said:
Not once or twice but three times this year there has been reason to wonder whether Europe could continue to exist, not culturally or geographically but as a historic experiment in ambitious statecraft. Merkel had already emerged as the indispensable player in managing Europe's serial debt crises; she also led the West's response to Vladimir Putin's creeping theft of Ukraine. But now the prospect of Greek bankruptcy threatened the very existence of the euro zone. The migrant and refugee crisis challenged the principle of open borders. And finally, the carnage in Paris revived the reflex to slam doors, build walls and trust no one... Each time Merkel stepped in.

Germany has spent the past 70 years testing antidotes to its toxically nationalist, militarist, genocidal past. Merkel brandished a different set of values—humanity, generosity, tolerance—to demonstrate how Germany's great strength could be used to save, rather than destroy. It is rare to see a leader in the process of shedding an old and haunting national identity. "If we now have to start apologizing for showing a friendly face in response to emergency situations," she said, "then that's not my country."
 The accolade collides with a slip in support at home as an expected million refugees pour into the country this year. Merkel, who has insisted that Germany has a moral and legal obligation to welcome the migrants, is preparing to face down resistance from within her Christian Democratic Union at a two-day party convention next week.
The CDU's support slipped a point to 38 percent this week -- down from a mid-August peak of 43 percent -- according to a weekly Forsa survey published Wednesday.
Merkel's chief spokesman, Steffen Seibert, said he was unaware of the reasoning behind the award and hadn't read the Time story, though surmised that the chancellor would be encouraged.
"I'm sure the chancellor views this as an incentive for her political work for Germany as well as Europe," Seibert told reporters.
Before it's here, it's on the Bloomberg Terminal.
LEARN MORE