Fiat Chrysler Fined $70 Million on Safety-Reporting Lapses
by
U.S. penalty covers failing to report fatalities, injuries

Fine comes as safety regulators clamp down on automakers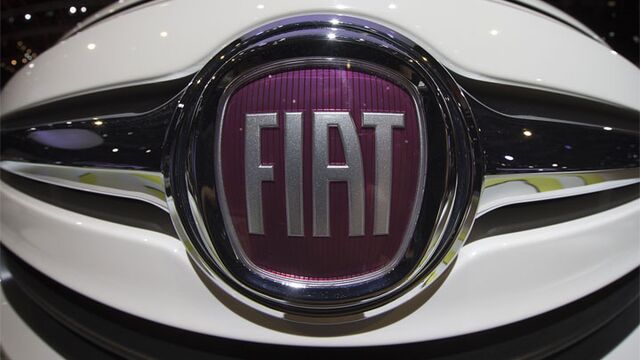 Fiat Chrysler Automobiles NV will pay a $70 million fine for failing to report fatalities, injuries and warranty repairs as U.S. safety regulators step up their enforcement in the wake of lapses by automakers in making required disclosures.
The penalty wraps up a second major investigation of Fiat Chrysler by the National Highway Traffic Safety Administration this year. In July, the regulator issued a then-record $105 million civil penalty for the company's lagging efforts to address safety defects.
"Accurate, early-warning reporting is a legal requirement, and it's also part of a manufacturer's obligation," said U.S. Transportation Secretary Anthony Foxx in a statement. "We need FCA and other automakers to move toward a stronger, more proactive safety culture, and when they fall short, we will continue to exercise our enforcement authority to set them on the right path."
Fiat Chrysler is the third automaker in the past 14 months that NHTSA has penalized for failure to meet early warning reporting requirements, joining Honda Motor Co. and Ferrari NV. Triumph Motorcycles Ltd. of the U.K., and specialty vehicle manufacturers Forest River Inc. and Spartan Motors Inc. have also been fined. Volkswagen AG said in October it commissioned an outside audit of compliance with the safety reporting law after learning of discrepancies between known real-world incidents and what was in the government database.
Chrysler Reaction
The early warning filings are used by the government to identify patterns and possible safety defects.
"FCA US LLC accepts these penalties and is revising its processes to ensure regulatory compliance," the company said in a e-mailed statement. However, the company said it had identified and addressed the problems using "alternate data sources."
Previously, the company has said its reporting errors were related to problems with software for extracting information from a company database that didn't function properly. The company has said there was no attempt to deceive regulators.
Congressional Action
The early warning compliance problems caught the attention of Congress last year. At a House hearing last December, the then acting head of NHTSA, David Friedman, asked all U.S. carmakers to audit their compliance with the system, set up under a law passed in 2000.
"Our intent was clear: manufacturers should provide as much helpful information as they can so we can help save lives," Representative Fred Upton, a Michigan Republican who co-authored the law, said at the 2014 hearing. "Reporting the bare minimum doesn't cut it."
The highway construction bill signed by President Barack Obama on Dec. 4 provides funding the Transportation Department requested for additional personnel to audit manufacturer compliance with early warning requirements.
Before it's here, it's on the Bloomberg Terminal.
LEARN MORE