business
Dow Chemical, DuPont Are in Late-Stage Merger Talks
By and
Deal would be followed by breakup into two or three businesses

Transaction would be the largest in the chemicals industry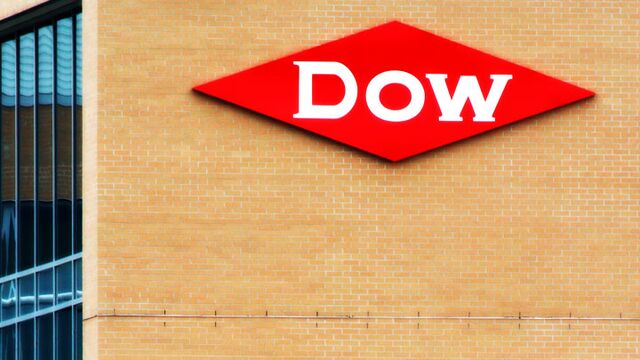 Dow Chemical Co. and DuPont Co., two historic giants of American industry, are considering a merger that would ultimately dismantle both along lines proposed by activist investors over the past two years.
With more than 300 years of combined history, the chemical companies are in talks to combine in a deal that may be valued at about $120 billion. That would be the industry's largest merger ever and the latest mega-deal in a year of mega-deals.

The talks follow a tumultuous period for both companies. DuPont's former Chief Executive Officer Ellen Kullman stepped down in October, about five months after winning a proxy battle waged by activist investor Trian Fund Management. Dow CEO Andrew Liveris, who led the company's recovery from near-insolvency during the financial crisis, has also faced pressure from an activist shareholder -- Dan Loeb's Third Point.
A deal may be announced as soon as this week, according to people with knowledge of the matter who asked not to be identified because the information is private. After the merger, the company would break into three businesses -- agriculture, specialty chemicals and commodity chemicals -- because of regulatory and other issues, one of the people said. There's no guarantee a deal will get done and talks may still fall apart, the people said. Shares of both companies jumped.
'Musical Chairs'
The transaction would combine two of the most storied names in U.S. industry and create the world's second-biggest chemical company behind BASF SE as well as the largest seed and pesticide company, surpassing Monsanto Co. Representatives of both companies declined to comment.
DuPont and Dow, which have market capitalizations of $65.3 billion and $66 billion respectively, have in recent months confirmed they were weighing options for their agricultural-chemicals businesses, both of which supply genetically modified seeds. There's been widespread speculation about potential deals in that industry as lower crop prices curb farmer spending, and after Monsanto's bid for Syngenta AG, which was withdrawn in August. It's "game of musical chairs going on between the agchem companies," Hassan Ahmed, an analyst at Alembic Global Advisers, said Wednesday in a Bloomberg Television interview.
Seeds, Pesticides
The split following a Dow-DuPont merger would probably involve creating a company focused on agricultural products such as crop seeds and pesticides, another focused on specialty chemicals and a third that makes plastics and other commodities, according to New York-based Ahmed. Total cost savings may be $3 billion to $4 billion, he said.
"It's going to be a cost-cutting story as well as a sum-of-the-parts story." Ahmed said.
Falling crude oil and feedstock prices have boosted profit margins for petrochemical producers, Anu Agarwal, Singapore-based Asia vice president at Argus Media, said in an e-mailed comment. Bringing the companies together would enable them to "derive value from offering a large range of chemicals to global markets," she said.
Any antitrust issues could be overcome with modest divestitures, according to Ahmed. Dow's Liveris would be executive chairman of the merged company while DuPont CEO Ed Breen would retain that title, according to one of the people. Making Breen CEO would fit well with his strength in breaking up companies, as he did at Tyco International Ltd., Ahmed said.

DuPont advisers in the talks are Goldman Sachs Group Inc. and Evercore Partners Inc., while Dow's are Lazard Ltd. and Morgan Stanley, one of the people said.
Based on the market values of Dow and DuPont, a merger would probably rank among the three largest deals announced this year, according to data compiled by Bloomberg. The volume of mergers and acquisitions in 2015 is already headed for a record, the data show.
Shares of Dow rose 12 percent, their biggest jump in six years, to close at $56.97 in New York, the highest price since at least 1980, according to data compiled by Bloomberg. DuPont also gained 12 percent, to $74.49.
— With assistance by Serene Cheong, and Andrew Marc Noel
(
Updates with closing share prices in last paragraph.
)
Before it's here, it's on the Bloomberg Terminal.
LEARN MORE