Cheap Gasoline a Gift to U.S. Economy as Savers Turn Shoppers
by
Consumers enjoying job security, confident prices to stay low

Benefit poised to play out this year and hold steady in 2016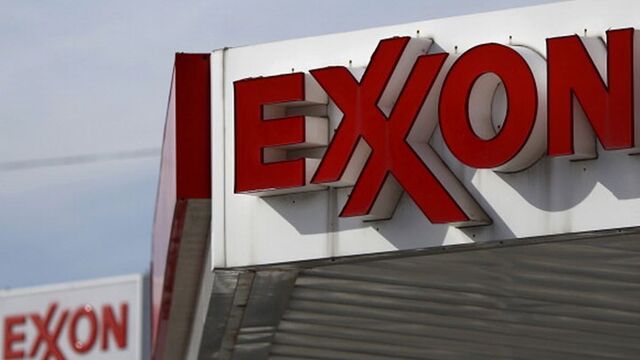 The gasoline dividend U.S. consumers are capturing this year is finally beginning to find its way into cash registers and not just savings accounts.
Drivers are paying the least for fuel in more than six years, and oil below $40 a barrel signals those inexpensive fill-ups will persist into early 2016.
The decline has been a modest tailwind for consumer spending this year and provided a bigger boost to household savings. While Americans were slow to ramp up their consumption, an extended period of low fuel prices may buoy their confidence through the holidays and keep fueling purchases of everything from trucks to dinners out.
"Initially, consumers wanted to make sure that the decline in prices would stick," said Ryan Sweet, a senior economist at Moody's Analytics Inc. in West Chester, Pennsylvania. "Now that gasoline prices have remained low for quite some time, you're seeing consumers spend more and more of that windfall."
The nationwide average price for a gallon of unleaded gas fell to $2.03 on Monday, the lowest since March 2009, based on data from motoring group AAA. This year, prices have averaged $2.43 per gallon, down from $3.40 during the same period in 2014.

For much of the year, consumers salted away their excess gas money. The personal saving rate rose to 5.6 percent in October, the highest since 2012, from 4.5 percent a year earlier.
"It's a very slow build on the part of consumers, so the question for me is: Where is that tipping point reached, and I don't think it was reached until relatively recently," said Guy LeBas, managing director at Janney Montgomery Scott LLC in New York.
Americans are spending more to eat out, with sales at restaurants and bars picking up 8.2 percent in the first 10 months of 2015 compared with the same period last year.
They've also flocked to auto dealer showrooms. Vehicle sales in the past three months have exceeded an 18 million annualized rate for the first time, based on data from Ward's Automotive Group. Consumers have been particularly focused on sports utility vehicles and trucks -- gas guzzlers they had been shying away from when gasoline was more expensive.
"This is, again, strong demand from baby boomers and millennials, plus lower fuel prices that just continues to drive growth in this segment," Erich Merkle, a U.S. sales analyst at Ford Motor Co., said in a Dec. 1 conference call on November sales results that showed strong demand for SUVs.
As much as 80 percent of Americans' money from gas savings is being spent, based on estimates from an October report from JPMorgan Chase & Co. Institute that drew from Chase regular debit and credit card data. About 20 percent of the money was spent at restaurants, according to the report.
How consumption is holding up entering the holiday season will become clearer on Friday, when the Census Bureau's monthly retail sales report is released. Economists in a Bloomberg survey expect the measure excluding autos and fuel to pick up 0.4 percent in November after 0.3 percent growth in October.
Going into the peak shopping season, gas savings are primarily affecting services, travel and vacation spending and may hold limited benefits for retailers, said National Retail Federation Chief Economist Jack Kleinhenz. That isn't necessarily a reason to worry about overall holiday season performance.
"The fundamentals are there: jobs are up, income is up, credit use is up, availability of credit is up, so all of those factors really play into the ability of consumers to spend," he said. The group projects 3.7 percent spending this holiday season, up from the 2.5 percent average over the past decade but down from last year.
Even as the combination of strong economic fundamentals and savings at the pump help the economy in 2015, any fuel-inspired actual growth in spending is unlikely to be repeated in 2016. Moody's Sweet expects gas prices to stabilize and even tick up slightly. If costs stay as low, it probably won't cause another consumer spending bump, LeBas said.
Before it's here, it's on the Bloomberg Terminal.
LEARN MORE