Bitcoin Hits Highs on (Possible) Unmasking of Creator
Like the digital currency, the rally is a bit of a mystery
by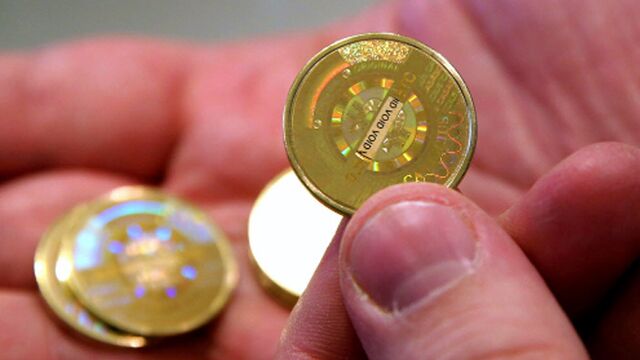 Bitcoin climbed on Wednesday to hit its highest levels since early November, amid fresh speculation that the identity of Satoshi Nakamoto—the virtual currency's creator—may have finally been revealed.
Bitcoin's price hit $423 after Wired and Gizmodo published separate articles this week asserting that Craig Steven Wright, a businessman in Australia, was involved in the invention of the cryptocurrency. The more specific reason why this would cause a rally is because the reports included mention of a legal arrangement that keeps a very large chunk of 1.1 million bitcoins locked up in a trust until 2020. The view is that this removes the risk of a big supply hitting the market anytime soon and depressing prices, and boosts confidence in the value of bitcoin right now. 

Such a development, if true, also "would be viewed by everyone as positive and legitimatizing" bitcoin, said Brendan O'Connor, chief executive officer at Genesis Global Trading, an institutional trading firm involved in bitcoin.



Still, it's unclear whether the publications got it right. Any controversy in bitcoinworld usually triggers heated discussion, and there are some who think the evidence cited by Gizmodo and Wired were faked. Jeff Garzik, a well-known bitcoin developer, said:
That said, it's just as likely that there are other reasons behind the jump in bitcoin prices.
"Like many other rallies in the sector, it's a combination of a long-term bull market," said Michael Terpin, a bitcoin startup investor. "China trading activity is still the No. 1 factor." At Chinese exchange BTCC, the volume of transactions has increased in the double digits in the past few months, according to CEO Bobby Lee.
"The macro environment for bitcoin is just better now," Lee said in an interview before the Satoshi revelations.
Before it's here, it's on the Bloomberg Terminal.
LEARN MORE