Five Things Everyone Will Be Talking About Today
by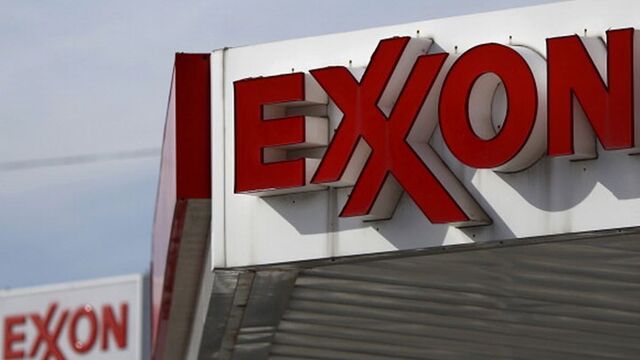 Anglo American is having another lousy day, Dow and DuPont are in talks to merge, and Yahoo rethinks its spinoff from Alibaba. Here are some of the things that people in markets are talking about today. 
Anglo keeps mining slump going  
European mining stocks continued their losing streak into a seventh day despite a rebound in metals prices and oil. Anglo American Plc tumbled the most on record yesterday, and today shows no signs of letting up - down 8.8 percent. The stock is on track for its worst week since 2008 and it's only Wednesday. The year has already been grim for the company. Anglo has slumped 76 percent and with asset sales, mine closures, and job cuts will shrink to a shadow of its former self. Short sellers have been circling — short interest for Anglo is at a record, while that of peer Glencore Plc is also at a two-year high.
Dow, Dupont megamerger on horizon 
In what would be the largest deal in the chemicals industry, Dow Chemical Co. is in late-stage talks to merge with DuPont Co., people with knowledge of the matter said. The transaction would combine two of the most storied names in U.S. industry, creating the world's second-biggest chemical company behind BASF SE as well as the largest seed and pesticide company. Both stocks soared at least 8 percent in premarket trading.
Yahoo scraps spinoff plan 
Under pressure from investors concerned about the tax risks, Yahoo! Inc. is abandoning the long-planned spinoff of its stake in Alibaba Group Holding Ltd., and will instead explore a spinoff of its main Internet businesses, according to a person with knowledge of the matter. The reversal is an admission of defeat for CEO Marissa Mayer, who was brought in three years ago to revitalize the once-dominant brand. But, despite a "great pay package," she has struggled to find the right strategy to return the company to growth. Yahoo was up 2.4 percent in premarket trading.
China braces for the Fed 
China cut the yuan's reference rate to the weakest since 2011, fueling speculation that the central bank is trying to release pent-up depreciation pressure before a potential rate increase by the Federal Reserve. There are signs that the People's Bank of China has started guiding the yuan lower before the Fed acts, say Bloomberg economists. An index of emerging-market currencies dropped to a record low yesterday on fears a Fed rate hike will spur capital outflows. Traders now put the odds of a Fed liftoff next week at 80 percent.  
Hedge funds still dollar bulls  
Even after Mario Draghi's struck a blow to the currency last week, hedge funds haven't shied away from their dollar bets, says Pacific Alternative Asset Management Co.'s Sam Diedrich. Giving support to the dollar: possible Fed liftoff next week and "economic stress" in developing economies that could get worse, he said. But Goldman Sachs Group Inc. and Macquarie Bank Ltd. have lowered their forecasts for the greenback versus the euro, predicting the U.S. currency will need more time to advance to parity.
What we've been reading
This is what's caught our eye over the last 24 hours. 
Want to receive this post, and more, into your inbox every morning? Sign up here
(Correction: The original version of this story misstated the employer of Sam Diedrich. It is Pacific Alternative Asset Management Company Co., not Pacific Investment Management Company Co.)
(
Corrects employer of Sam Diedrich in fifth item.
)
Before it's here, it's on the Bloomberg Terminal.
LEARN MORE