When Abu Dhabi Resembles Frontier Market You Know Oil Hurts
by and
Share drop batters Gulf valuations as trading volumes slide

Bank lending, currency forward contracts rising across GCC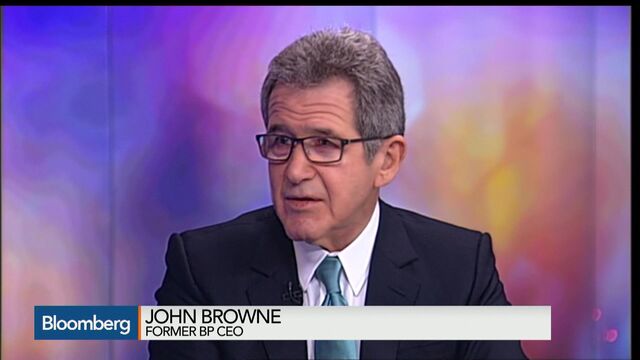 You would have to go back to the 2008 financial crisis to find the last time markets in the Gulf took a hit like this.
Oil's plunge to almost $40 a barrel is roiling the six-nation Gulf Cooperation Council, throwing government spending plans into disarray, sapping stock trading and valuations, driving up bank borrowing costs and stoking speculation some nations will eventually scrap long-established currency pegs.
The GCC, which comprises Bahrain, Kuwait, Oman, Qatar, Saudi Arabia and the United Arab Emirates, is home to about 29 percent of the world's oil reserves. Equities in all those markets tumbled on Tuesday as Brent crude dropped to the lowest since February 2009.
Here's a look at some of the pressure points:
Stocks at Frontier Prices

About $200 billion has been wiped off the Bloomberg GCC 200 Index since Brent crude started its descent in June of 2014. The gauge is this year headed for its biggest drop since 2008.
And looking at how stock prices compare to earnings estimates, investors are increasingly treating the United Arab Emirates, a country that holds about 6 percent of the world's oil reserves, like a so-called frontier market. The main gauges in Abu Dhabi and Dubai, classified as emerging markets by MSCI Inc., are trading at 8.3 times and 9.8 times projected 12-month earnings, respectively. That compares with a multiple of about 9.1 for MSCI's frontier index and about 10.9 for its emerging-market index.
"At nine or 10 times forward-earning multiples, the region looks attractive, but we think the drop in oil prices has another quarter or two to work its way through earnings and reflect on valuations," said Ali Khan, the chief executive officer of London-based BGR Asset Management, which sold the last of its GCC stock holdings in the second quarter and now focuses on U.S.-based stocks to take advantage of the strengthening dollar.
"Right now, it's difficult to see where a re-rating catalyst might come from or when," Khan said.
Investors Bailing Out

In almost every GCC stock market, the volume of share trading has fallen. The 50-, 100- and 200-day moving averages for trading in Dubai are all below the one-year average. The same is true for Abu Dhabi, Qatar, Saudi Arabia and Kuwait.
There are bright spots. Saudi Arabia's 50- and 100-day trading moving averages are rising. The kingdom allowed foreigners to own stocks directly as of June, in an attempt to attract overseas funds. Total foreign ownership accounts for about 1 percent of the $442 billion market, according to data from the Riyadh-based Tadawul bourse.
Borrowing Costs Creeping Up

GCC financial institutions are feeling the squeeze. The rate banks in Saudi Arabia, the biggest Arab economy, use to lend to each other had its biggest monthly increase in seven years in November, extending four months of gains, following a slump in deposits that forced lenders to seek more funds from their peers.
The pattern is the same in the U.A.E., where the three-month Emirates interbank rate jumped the most since 2010 last month. Rates in Kuwait and Bahrain are also climbing.
"GCC governments are raising debt domestically as well as tapping deposits in the banking sector, which is leading to a tightening of liquidity and higher interest rates," said Monica Malik, the chief economist at Abu Dhabi Commercial Bank PJSC, the fourth-biggest bank in the U.A.E. "We expect to see some GCC governments pulling back spending in 2016, which should also result in less liquidity in the economy and the banking system."
Devaluation Bets

Forward contracts used to speculate on the Saudi Arabian riyal in the next 12 months jumped to a 13-year high in November, reflecting growing speculation the country will loosen or abandon its dollar peg and allow the currency to weaken for the first time in almost three decades. Similar contracts for U.A.E. dirhams are at the highest since 2009, as traders speculate the country will adjust its exchange rate too.
The Saudi riyal, U.A.E. dirham and Qatari riyal forwards are all set to rise more this year than in any since 2008, according to data compiled by Bloomberg.
While most analysts doubt the Saudis will let the riyal weaken anytime soon, that may change if oil prices don't recover, handing the kingdom a choice between cutting crude production to boost prices or dropping the peg, according to Bank of America Corp.
"We don't see any change to the GCC pegs," ADCB's Malik said. "The fundamentals have not changed and we continue to feel the benefits of the peg outweigh the downside."
Before it's here, it's on the Bloomberg Terminal.
LEARN MORE