Photographer: Jewel Samd/AFP via Getty Imagaes
Mercedes Sues Ferrari-Bound F-1 Engineer for Data Theft
by
Hoyle saved files before planned departure to competitor

Ferrari may have gained 'unlawful' advantage, suit alleges
Mercedes-Benz AG is suing one of its Formula 1 engineers for taking confidential documents and data as he prepared to join competitor Ferrari.
Mercedes AMG High Performance Powertrains, which makes engines for the Mercedes Petronas team, is suing Benjamin Hoyle, according to an Oct. 19 filing released Monday. Hoyle, who intends to join Ferrari after his contract expires in December, searched for and saved files including a race report from the Hungary 2015 Grand Prix, mileage and damage data relating to Mercedes' F-1 engines and files containing code required to decrypt raw race data files, the suit alleges.
The suit gives a rare glimpse into the inner workings of one of the world's most secretive sports, where small technological advances can hold the keys to a winning season. Just four manufacturers -- Mercedes, Ferrari, Honda and Renault -- supply engines to the entire Formula 1 grid, at what autosport.com estimates is a cost of as much as 17 million pounds ($25.5 million) a team per season.
Hoyle's "actions were calculated to destroy or seriously damage the relationship of trust" he has with Mercedes, the company said in the filing. "Mr. Hoyle and potentially Ferrari have gained an unlawful advantage."
Contract Ending


Hoyle joined in 2012 as one of four team leaders in the Mercedes performance engineering department, which also supplies engines to Sahara Force India, Williams Martini Racing and Lotus F-1, according to the filing. On May 21 last year, Hoyle told Mercedes he would resign when his contract expired at the end of 2015.
Mercedes "became aware" shortly afterwards that Hoyle intended to join Ferrari and so reassigned him to duties that were unrelated to F-1. He was given a new e-mail address and proprietary data was removed from his laptop.
Despite his reassignment, Hoyle was found looking at race reports and took confidential data, according to the suit. He deleted files in an attempt to conceal his wrongdoing, the company said. Hoyle didn't immediately return a request for comment via his Linkedin page.
Ferrari held talks with Hoyle about employing him, but he never signed a contract and is not joining the company "in the foreseeable future," a company spokesman said.
Mercedes is seeking the return of all documents and information, payment of its legal fees, and wants to block Hoyle from joining Ferrari or any other F-1 competitor until after the 2016 season.
"Legal action is underway involving Mercedes AMG High Performance Powertrains Ltd. and an employee," Mercedes said in an e-mailed statement. "The company has taken the appropriate legal steps to protect its intellectual property."
Watch this next: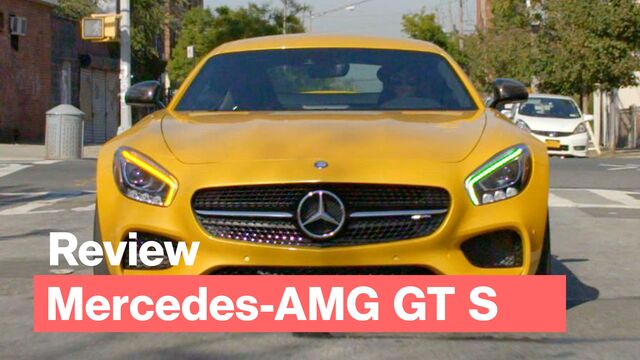 The case is Mercedes AMG High Performance Powertrains Limited v Benjamin Hoyle in the High Court of Justice Queen's Bench Division. Claim No: HQ15X04325.
Before it's here, it's on the Bloomberg Terminal.
LEARN MORE